The tale of Bryce, a toddler and a raccoon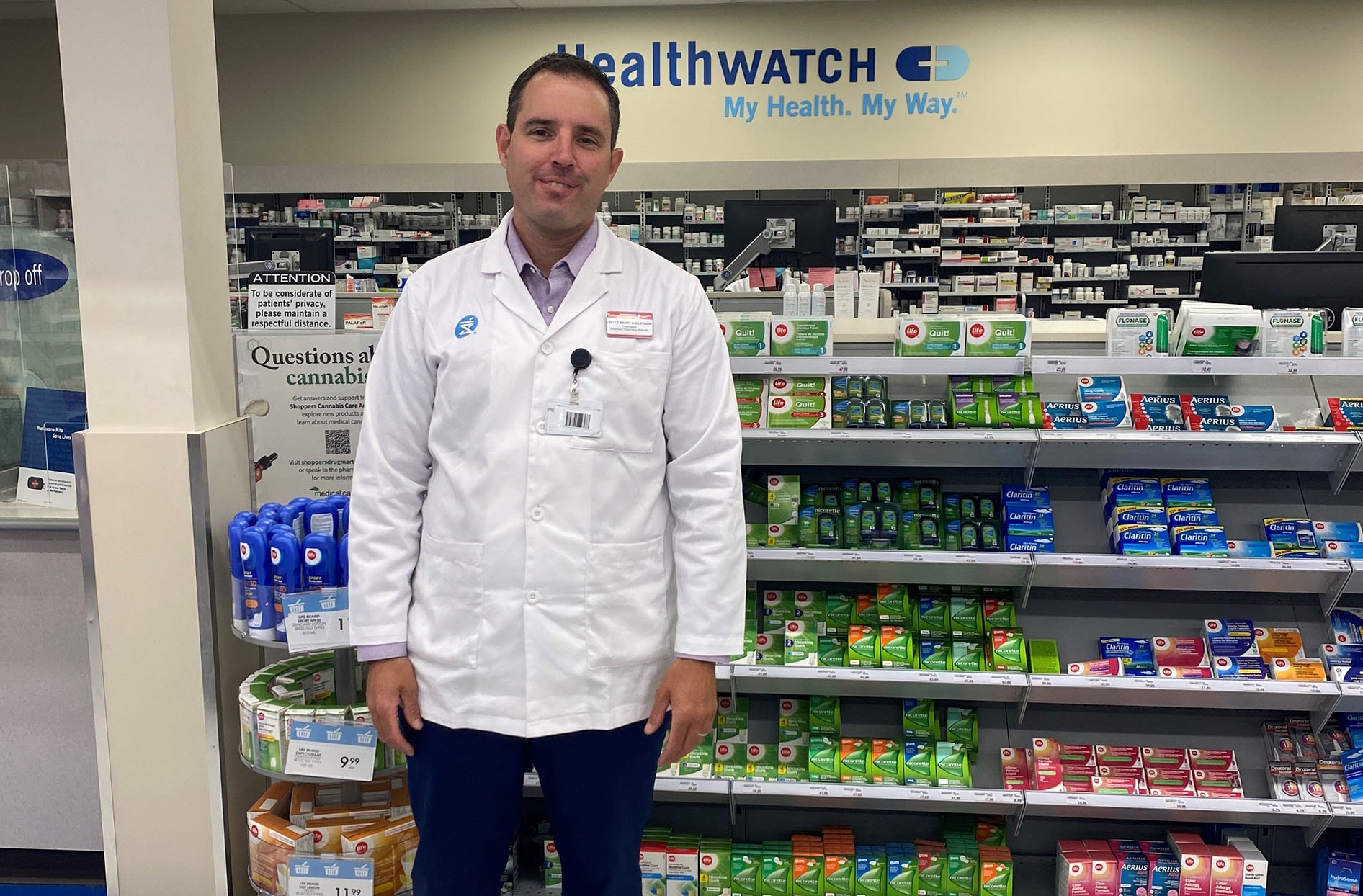 Pharmacists save lives – just ask Bryce Barry, a pharmacist at Shoppers Drug Mart® in Park Place Mall in Lethbridge, Alta.
In May, a one-year-old boy was in his Lethbridge backyard with his mother when he ate some raccoon feces out of a flowerpot. His parents did some online research and learned raccoon poop often contains a roundworm that can cause neurological disease or death. Drug intervention within 72 hours is critical.
The preferred treatment for the roundworm—a medication called Albendazole—isn't approved for human use in Canada (though it's often used for animals) and isn't easily available.
At the hospital, an ER doctor advised the boy's parents to call as many pharmacies as they could to see if any had the drug, while he applied for special authorization from Health Canada to obtain it.
The father called Bryce's pharmacy, but Bryce didn't have Albendazole. "He was pretty emotional on the phone," says Bryce, who's a father himself. "I couldn't imagine being in his shoes."
Bryce began researching the matter and called the dad back to let him know he could compound the drug if he got the necessary ingredients. Then he called around to different pharmacy colleagues before finding the ingredients in Calgary. That night, he told the family Albendazole would be ready for them in the morning.
After two and a half days, the family got the medication, and their son was okay. Bryce is modest about his role—"I was a small part in a chain," he says.
This case illustrates just one of the wide-ranging roles that pharmacists have.
"Our scope is medication management," says Bryce. We have to make sure the dose is appropriate, that the medication is the right fit, and that it's not causing negative side effects. Just because it takes three or four minutes to fill your prescription doesn't mean that's the case for everyone."
But he says the incident also shows how much medical collaboration happens behind the scenes. In this case, hospital doctors, pharmacists, a family doctor, and a veterinarian were all involved.
"It really does show the number of people that can go into helping somebody," he says. "I thought it was remarkable."
A former heavy-duty mechanic, Bryce has been a pharmacist for six and a half years. He says the job is evolving to more of a clinical role than it traditionally was. More often, pharmacists are involved in helping patients manage diabetes and other chronic conditions.
"We really do need to be able to spend time with people, even though things can get busy—we're a resource for information, among other things," he says. "That's how you get trusting relationships with customers."