Putting our money where mental health is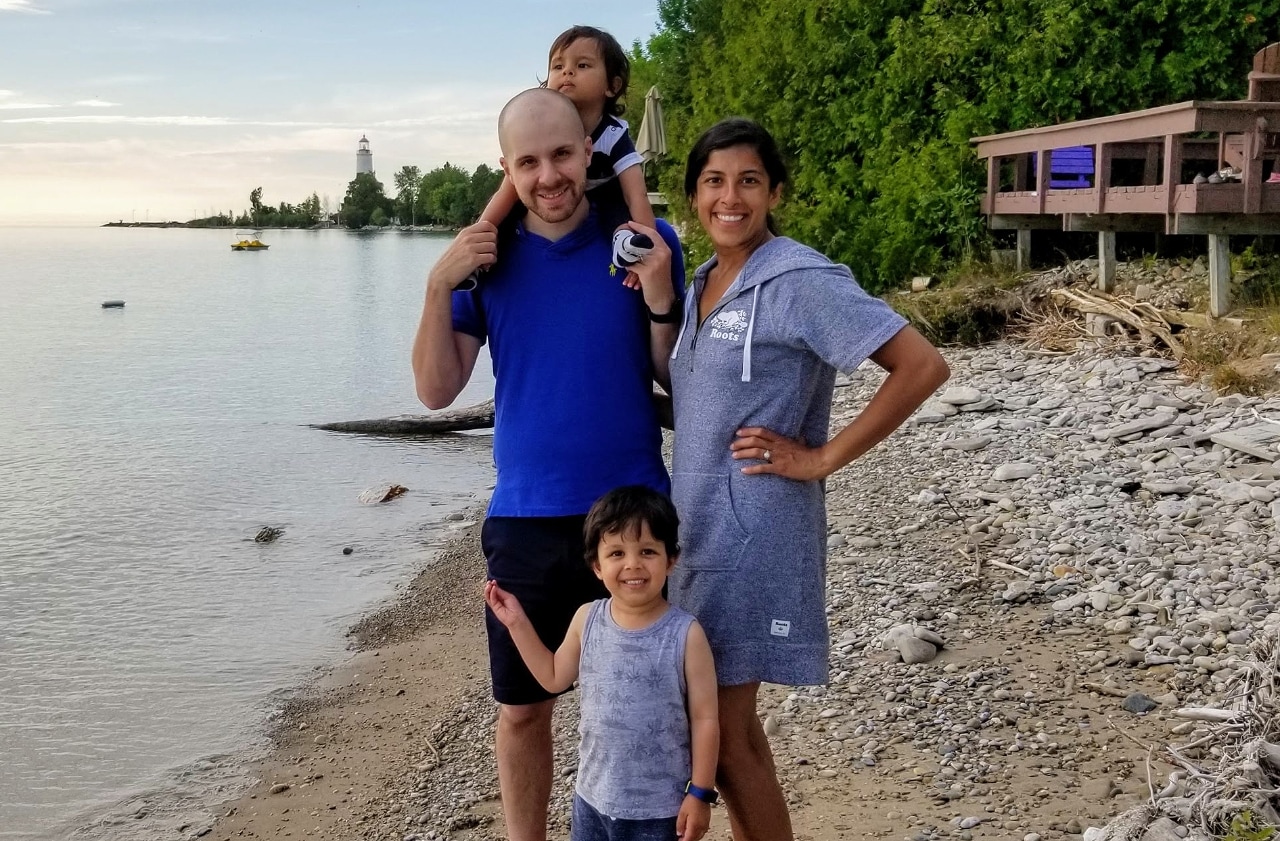 Last summer, Pascal Niccoli, Associate at a Shoppers Drug Mart® location in Waterloo, Ont., started noticing a concerning shift among his customers, patients and store team: anxiety and stress were on the rise, mental wellbeing was declining, and he was seeing a sharp increase in demand for medications to treat anxiety, depression and other psychiatric disorders. So, Pascal started a conversation that has since snowballed into a half-million-dollar donation to the Canadian Mental Health Association (CMHA).
According to Margaret Eaton, National CEO of CMHA, 41% of Canadians say their mental health has worsened since the pandemic began – and numbers are even higher within marginalized communities.
"I can relate to the data – I see it all around me," says Pascal. "I've had several employees on mental health leave, and every day I witness the wellbeing of my customers deteriorating. It really hit home for me last summer when two small children – an 8-month-old and a 2-year-old – were killed a week apart by mothers believed to be struggling with the economic and psychological burden of COVID-19. I myself have two small children, and these tragic events gave me perspective on how fortunate I am to have relative stability and security."
Partnering with the LOVE YOU by Shoppers Drug MartTM team, Pascal rallied the support of fellow Associates, ultimately raising $107K for CMHA. After adding a company match, along with a $300K grant that had already been set aside for women's mental health for 2021, the end result was more than $500K for CMHA. The funds will allow CMHA to significantly enhance and expand their Recovery Colleges – a hybrid virtual and in-person program designed to equip participants with knowledge and tools necessary for lifelong mental wellness.
Last year, Shoppers Drug MartTM raised and granted over $7.5 million to more than 450 women's health organizations and initiatives across Canada. The CMHA donation is just the start of Shoppers Drug Mart's long-term commitment to three key women's health causes through the LOVE YOU by Shoppers Drug Mart program. This year, to mark LOVE YOU by Shoppers Drug Mart's 10th anniversary, Shoppers Drug Mart is granting a total of $1 million to support women's mental health, women's whole health, and women's shelters.
In addition to the $300,000 donation to CMHA, the Canadian Women's Foundation (CWF) will receive a $400,000 donation to support young women with programming focused on building self-worth and personal health and wellness through building healthy relationships, empowerment, confidence and development. And Women's Shelters Canada (WSC) will receive a $300,000 donation to support the development of harm-reduction and low-barrier services and programs to be deployed to assist women in need within women's shelters across the country.
"Store-level fundraising throughout the year raises money for local, community-based women's health needs," explains Jeff Leger, President of Shoppers Drug Mart and Chair of the Life Foundation – which funds the LOVE YOU by Shoppers Drug Mart program. "This $1 million corporate funding commitment is really about addressing root causes and systemic issues. Together, store fundraising, Associate contributions, and corporate giving will allow us to make a significant impact on the health and wellbeing of Canadian women, today and well into the future."
Stay tuned for more information on how our grants to the CWF and WSC will be put into action. In the coming days, we will also share more information on how you can join us in supporting women's health. In the meantime, you can learn more about and donate to LOVE YOU by Shoppers Drug Mart at https://www1.shoppersdrugmart.ca/en/loveyou/womenshealth.
The deadline to sign up for the Run for Women, brought to you by LOVE YOU by Shoppers Drug Mart, is June 26th. To register or for more information, head to https://www.runforwomen.ca/.