Responsibility
April 21, 2021
Michelle builds up support for a good cause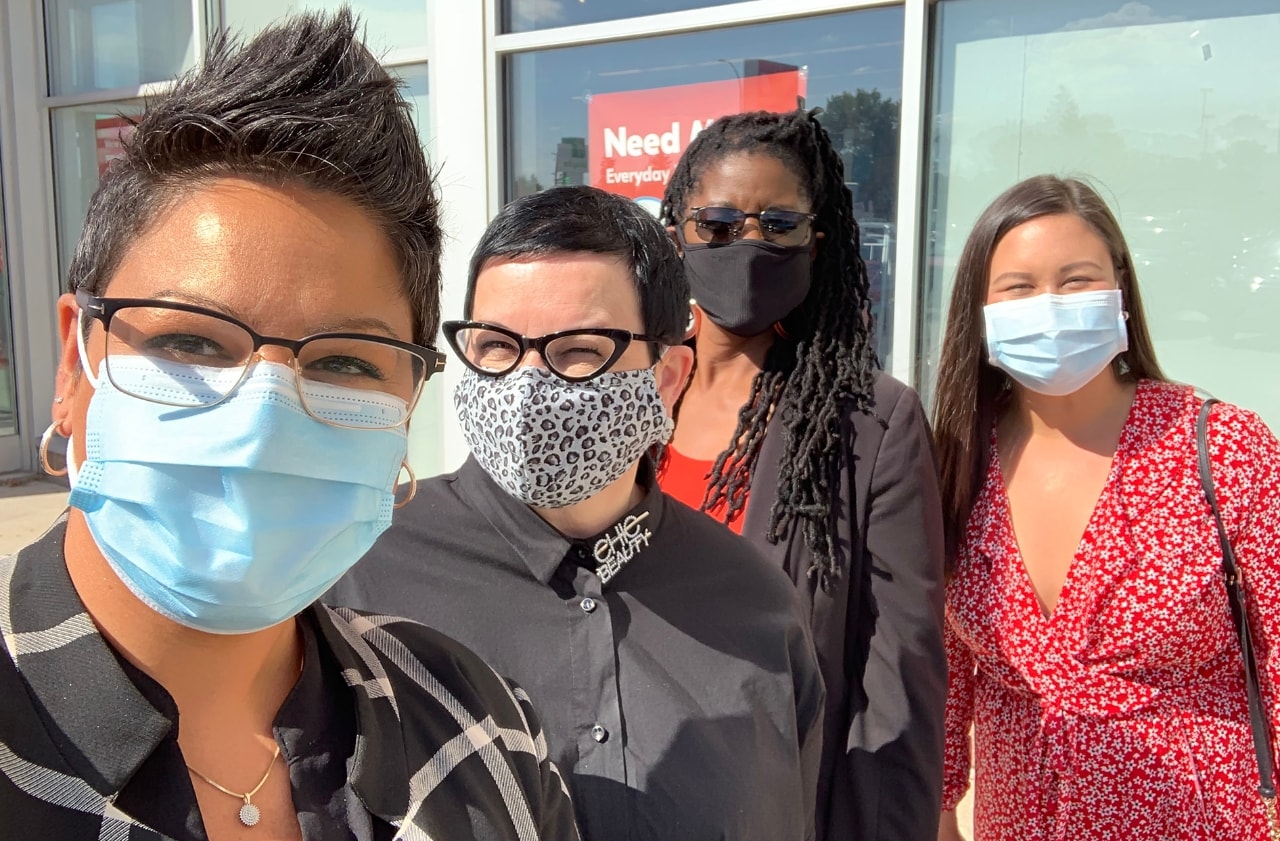 When Michelle Beard moved from Toronto to Winnipeg to take on the role of District Manager, Operations at Shoppers Drug Mart, she didn't want to leave her volunteer work on behalf of Run for Women behind — she wanted to build on it.
"I've always been an individual who puts her hand up and supports wherever she can," says Michelle. "I find it incredibly rewarding to be able to play an active role and help make positive change in people's lives."
And she knew that by becoming a team lead for the event in her adopted hometown, she could make an even bigger difference than she had as a participant back in Toronto.
"There was an opportunity to expand the team here, build on the momentum already in place and get the larger population involved," says Michelle.
Now sitting at 13 members, she and her team work year-round to organize fundraising events for the Mood Disorders Association of Manitoba, the province's Run for Women beneficiary. For instance, they recently organized a friends and family virtual workout together with a local gym that raised $3,000.
"There's a stigma attached to mental health and if we can educate and share more stories, we can break those barriers," Michelle says of Run for Women's goal of raising awareness for women's mental health.
"By fundraising, I'm helping to support an organization that actively creates programs, provides resources and support in the community."
Last year, Michelle submitted an application for the Volunteer Grant, which anyone in the company who has dedicated up to 40 hours of personal time to volunteerism in a year can apply for, and received the full $500 — something she truly appreciates. "Really, when it comes to fundraising, every dollar counts."
Her work with the organization is also in line with our live life well mission as it encourages women to take action for their own mental health.
"Some people are not comfortable speaking up and asking for help," says Michelle. "There are employees within our stores who are struggling. But by fundraising through our stores, we're also creating a safe space where these topics are actively being discussed."
Interest in the cause has ramped up since 2020 as well. At this time last year, Michelle recalls they had signed up 99 participants for the run. So far, for the 2021 event — which will again be virtual where participants can run or walk from anywhere at any time between July 4-11 — they already have over 350 signed up.
"Year to date, we are up 211% over last year in terms of peer-to-peer fundraising," Michelle says, adding that the team's goal is to hit $200,000. "People are a lot more willing to help one another and there's definitely much more empathy for the cause."