Heba isn't always OK — and that's OK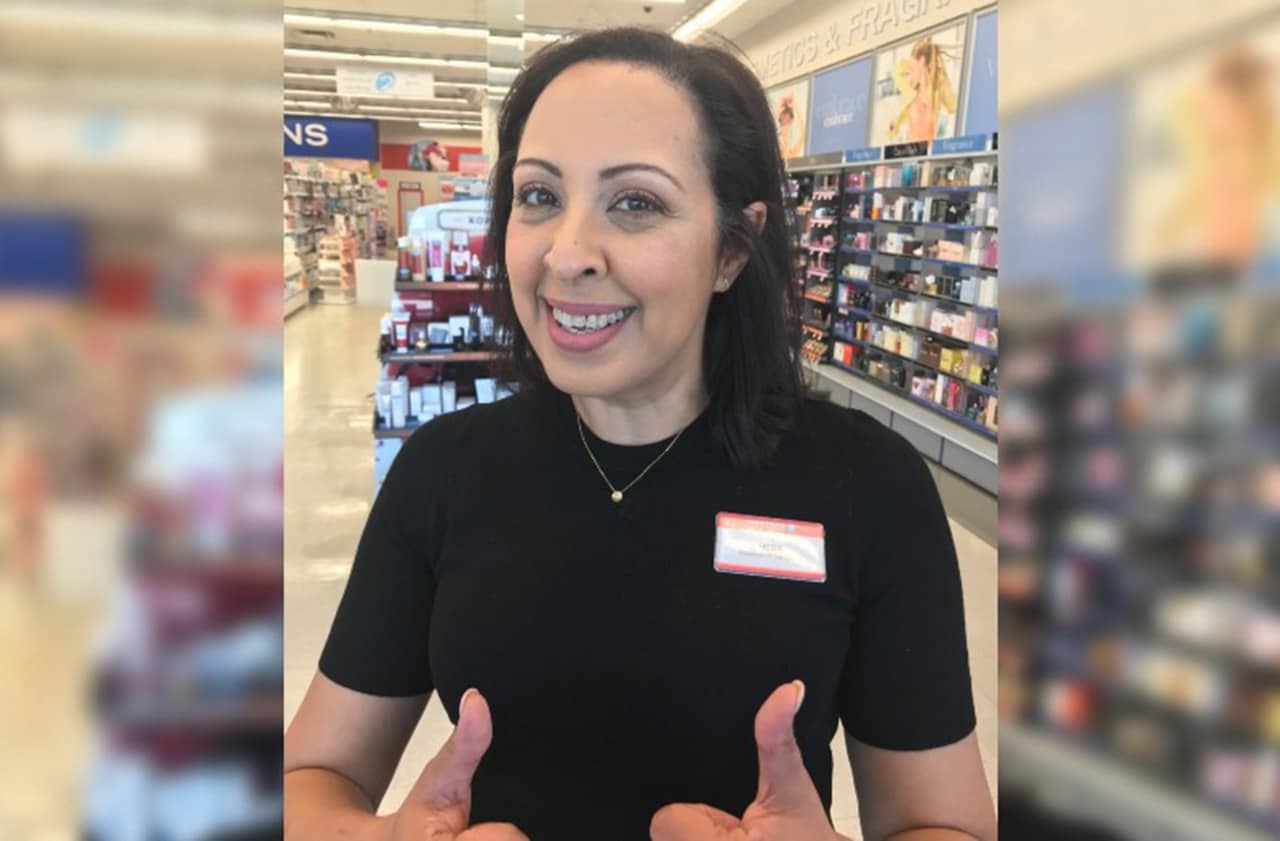 "Stop complaining." "You're just weak." "Why are you so negative?" "Are you crazy?" "You need to toughen up." These are all things Shoppers Drug MartTM Associate Owner Heba Salama was afraid of hearing if she spoke up about how she was feeling.
Heba is a successful business owner and a pharmacist, but the stigma was still there in her head. With countless studies showing that Canadians' mental health is suffering as the COVID-19 pandemic drags on, Heba says it's time to talk – and listen.
To anyone who meets Heba at her Shoppers Drug Mart store in Millcroft Shopping Centre in Burlington, ON, she seems to have it all: a stable business, a cheerful personality, and a family. "I appear to others to be happy and holding it together. But my inner voice sometimes tells me a very different story," says Heba. "I live with what's described as 'smiling depression.' It's something I struggled with silently for years, so I know how important it is to silence the stigma."
The challenge with mental illness, Heba points out, is that it's not tangible. "There's no simple blood test, x-ray or scan for it – not like diabetes, heart disease or cancer," she says.
"But mental illness is an ailment just like any other ailment. It's a monster that lives inside. But because of the stigma, many people turn to self-harm, self-medication or even suicide to silence that monster. It took me a few years to truly believe I had an illness, and to seek help."
A December 2020 study by the Canadian Mental Health Association (CMHA) uncovered some startling statistics, with 40% of Canadians saying their mental health has deteriorated. And the impacts of COVID – including isolation, unemployment, stress and anxiety – have been even harder on certain groups: 61% of unemployed people, 61% with pre-existing mental health issues, 60% of 18-24-year-olds, 54% of Indigenous peoples, 54% of those who identify as LGBTQ2+ and 50% of Canadians with disabilities report that their mental health is worse since last March.
Although it's good that people are talking more openly about mental health during this pandemic, it's not just the stigma that keeps people from getting help, Heba says. Access to support is also an issue.
"Therapy is expensive. Medication is expensive. And not everyone can afford those things," she says. "Not everyone has a job and health benefits – even more so during this pandemic. I see this in my pharmacy every day. As pharmacists, we're here to listen, and to let people know what resources are out there. When we acknowledge people's feelings – as pharmacists, family members and friends – we're not just helping an individual: we're helping an entire community."
Throughout the pandemic, we have been expanding mental health resources -- including many free offerings -- available to all Canadians at www.shoppersdrugmart.ca. Plus, across our company, we've expanded our own employee benefits programs to provide more support for mental health. If Heba has one piece of advice, it's don't wait.