Catherine and Kyle keep the LGBTQ2SIA+ community safe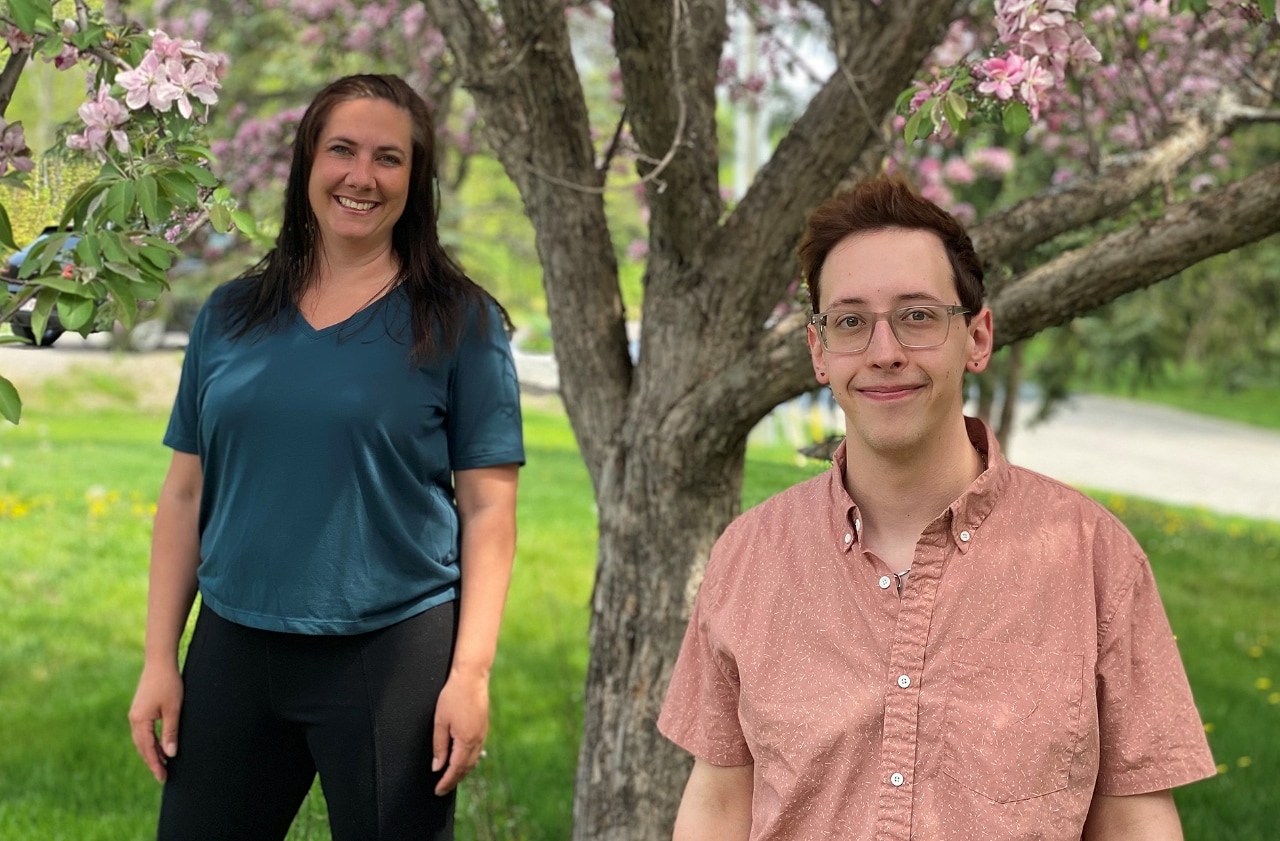 When Catherine Nolin attended safe-space training run by Laurentian University a couple of years ago, there was one big takeaway for her: "We can make little changes in the way we practice our everyday habits and these changes can have a big impact on someone's life."
Catherine is the Associate/Owner of two Shoppers Drug Mart® locations in Sudbury, Ont. Her store administrator, Kyle Boychuk, told her about the training, and she brought along her management teams.
"It was all about how we can help members of the LGBTQ2SIA+ community feel safe and supported," Catherine says.
After the training, she put up safe-space stickers in her stores, and her staff began asking customers and pharmacy patients their pronouns.
"It was eye-opening to hear people say at the session that they want us to ask for pronouns," she says. "I think that a lot of my managers—myself included—didn't know how to approach that subject. You don't want to insult anybody."
Kyle, who's a member of the LGBTQ2SIA+ community and a board member of Sudbury Pride, a not-for-profit dedicated to support, educate and celebrate the LGBTQ2SIA+ population of the city, said the training was a great opportunity to learn more about inclusivity.
"The management teams at most stores, including the cosmetics department especially, are dealing with people on a regular basis who are transitioning," he says. "Colleagues now have this new, holistic perspective on how to approach people walking into their business. It was nice to see that kind of change."
Catherine says she's already had some positive feedback from patients. When she asked one person at the pharmacy counter his pronouns, he thanked her and said he was touched that she'd asked.
"He said he'd had awful experiences at some of the other pharmacies he's been to in the past," she says.
Catherine wants her store to be a support in other ways, too. For one, transitioning patients can come in for injection training, or learn more about hormone replacement therapy. She and her teams also help patients get drug coverage by filling out paperwork and liaising with their doctor.
"There are so many ways we can help these patients," she says.
Kyle has seen this first-hand. He used to work as a pharmacy assistant, and he noticed that transitioning patients would often hit barriers when trying to access various therapies.
"Catherine has been great about going out of her way to help," he says.
Catherine's also hoping to partner with Sudbury Pride so people in the LGBTQ2SIA+ community know they can count on her stores for everything, from assistance with medications to mental health support.
Her advice for other pharmacists is to focus on how you can make someone's day better.
"I know we're all so busy in the pharmacy right now with vaccinating," she says. "In this field, we can make a world of difference—and we do already. But we can make that much more of a difference. The safe-space training was what pushed us to be more accepting, compassionate, and empathetic."