Health and wellness
August 15, 2023
The future of pharmacy is here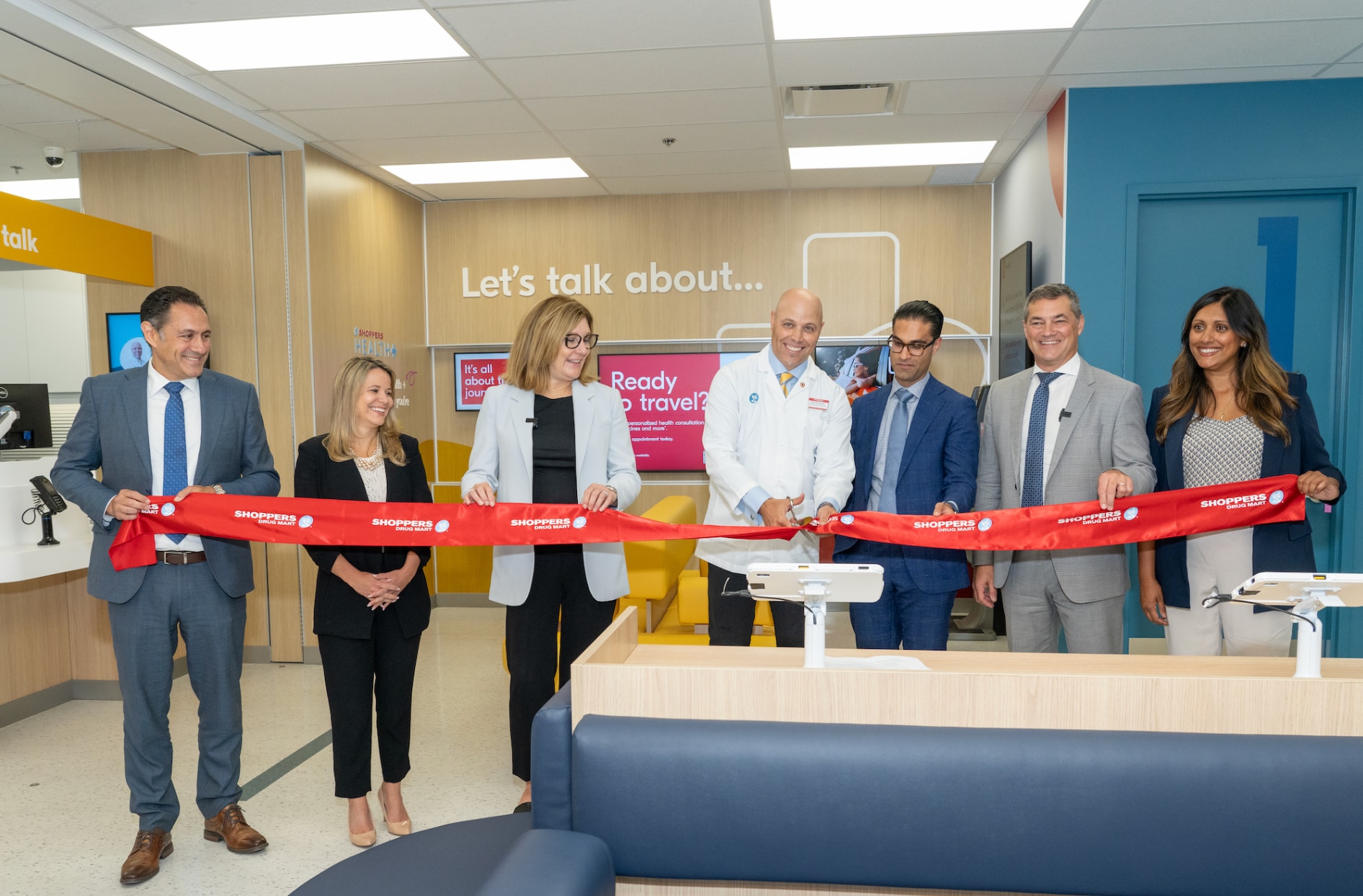 At two Shoppers Drug MartTM locations in Ontario, patients can now access pharmacy care from their pharmacists in a newly redesigned clinic space.    
Along with a third location opening in the fall in Georgetown, the new Pharmacy Care Clinics at Meadowvale Town Centre in Mississauga and Headon Plaza in Burlington are part of a ground-breaking pharmacy redesign that aims to improve Ontarians' access to the healthcare services they need.    
Both stores were renovated to accommodate the new layout, which was designed with the patient experience in mind. The space features three clinic rooms including a child-friendly space with vibrant colours and interactive games; a new dispensary layout; and PC HealthTM. 
Prescription lockers, where patients can use the PC Health app to schedule prescription pick-up while still having access to care from their pharmacist.    
At the two new clinics, patients can be assessed and treated for minor ailments, including pink eye and urinary tract infections, receive vaccinations and other medications by injection, and receive support with managing their chronic disease.  
Fabio De Rango, the Associate-Owner of the Burlington location, is thrilled by the change. 
"We're doing this to better help Ontarians," he says. "There are patients out there who may not have access to a family doctor or other primary care provider, or don't have the time to wait for an appointment with their doctor. Our goal is to provide care when the patient needs it, hopefully avoiding a more critical situation down the road where someone may require hospitalization or has to go to the emergency room. We're reducing the burden on the healthcare system, while helping Canadians live life well."  
Convenience is a key part of the Pharmacy Care Clinics. Fabio's location is open until midnight every day, and all services can be accessed either by appointment or walk-in.  
When they arrive, patients are greeted by a care concierge, who guides them through their visit. Fabio was pleased to hear a patient say that that part of the experience felt more like visiting a hotel than a pharmacy!   
He's received other positive feedback too. One patient was sent to the clinic by his endocrinologist for blood testing. The pharmacist performed the tests, sent the results to his doctor, and within 10 minutes, the doctor had sent back a new prescription with an altered dose. The patient, meanwhile, never had to leave the clinic.   
"He was like, 'Wow, this is great,'" Fabio says. "It feels good when we can help our patients in this way, making things convenient and seamless for them."  
Fabio decided he wanted to work in healthcare after both of his parents were diagnosed with type 2 diabetes.  
"It got me thinking: What if there were ways we could help people before they become diabetic?" he says.  
Pharmacy in particular appealed to him because pharmacists see their patients often and have the opportunity to build a real relationship.  
"The Pharmacy Care Clinics are such a great option for patients, because they already know us and trust us," Fabio says.  
In addition to the two Pharmacy Care Clinics in Ontario, Shoppers Drug Mart and Loblaw Pharmacy currently have more than 20 similar clinics, with plans for more, all run by pharmacists providing convenient, trusted, and professional healthcare services to their local community.