Sherida reflects on race and the beauty industry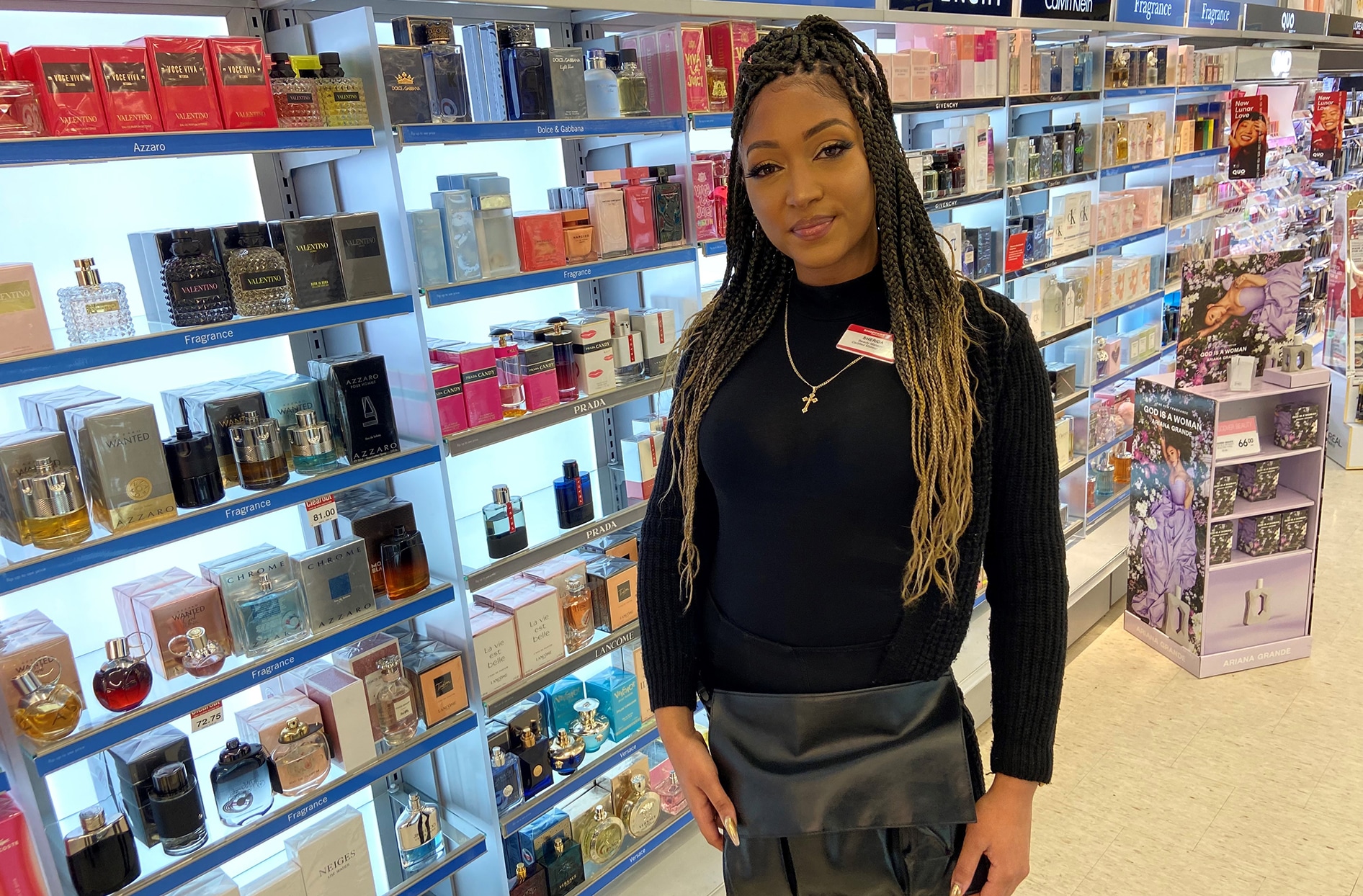 I've been obsessed with beauty since I was little. My mom worked in cosmetics and skincare and was always glammed up, always had her hair and nails done. I wasn't allowed to touch any of her products, so when I got home from school, I'd put them all over my face and then wash them off before she got home.
My mom got a job as a Cosmetic Manager at a Shoppers Drug Mart® in Edmonton, where we moved when I was five, from our home in England. We're Black, and back then, there was hardly any makeup made for us. I remember when we'd get certain small brands in, made for Black or brown skin, we'd tell all our friends and family.
It was hard moving to Edmonton. I looked different than most of the other kids and I sounded different—I had a very thick British accent. I experienced racism at my first school. One boy called me a slur and my mom went into the school and called his parents. She's always gone to bat for me.
That's how I am with my kids now—very protective. My daughter has experienced racism already; she's 13 and my son is 10. I tell them: You look different, so if someone treats you differently, don't take it personally. Some people aren't raised to know there are other cultures and ethnicities; some people are raised to think they're supreme.
When I became a Beauty Manager six years ago, it was really important to me to have a multicultural team. My store's demographic is mostly East Indian women, so I wanted people on my team who could make customers feel comfortable, speak their language, relate. The makeup scene is totally different than when I grew up—there are so many more products available for different skin colours now.
Black History Month is about showcasing and celebrating our culture. My husband was born and raised in Jamaica, so we try to visit every year.  We think it's important for our kids to know where he's from.
The month is about re-educating people and showcasing not the hardships of everything that we've been through but how far society has come, and how far society still has to go. A lot of people take on the pain of their ancestors and you can't always see that on the surface.
I hope the world my kids grow up into is more empathetic and understanding than the world I grew up in. I hope their voices are equally heard, and that they're not singled out for how they look. I hope that many more doors are opened for them, and that they don't have to prove themselves or work harder because they're Black. 
 - Sherida Edwards, Shoppers Drug Mart, Edmonton, Alta. (Tamarack Mall)