Community
September 20, 2022
Paul's big impact in a small city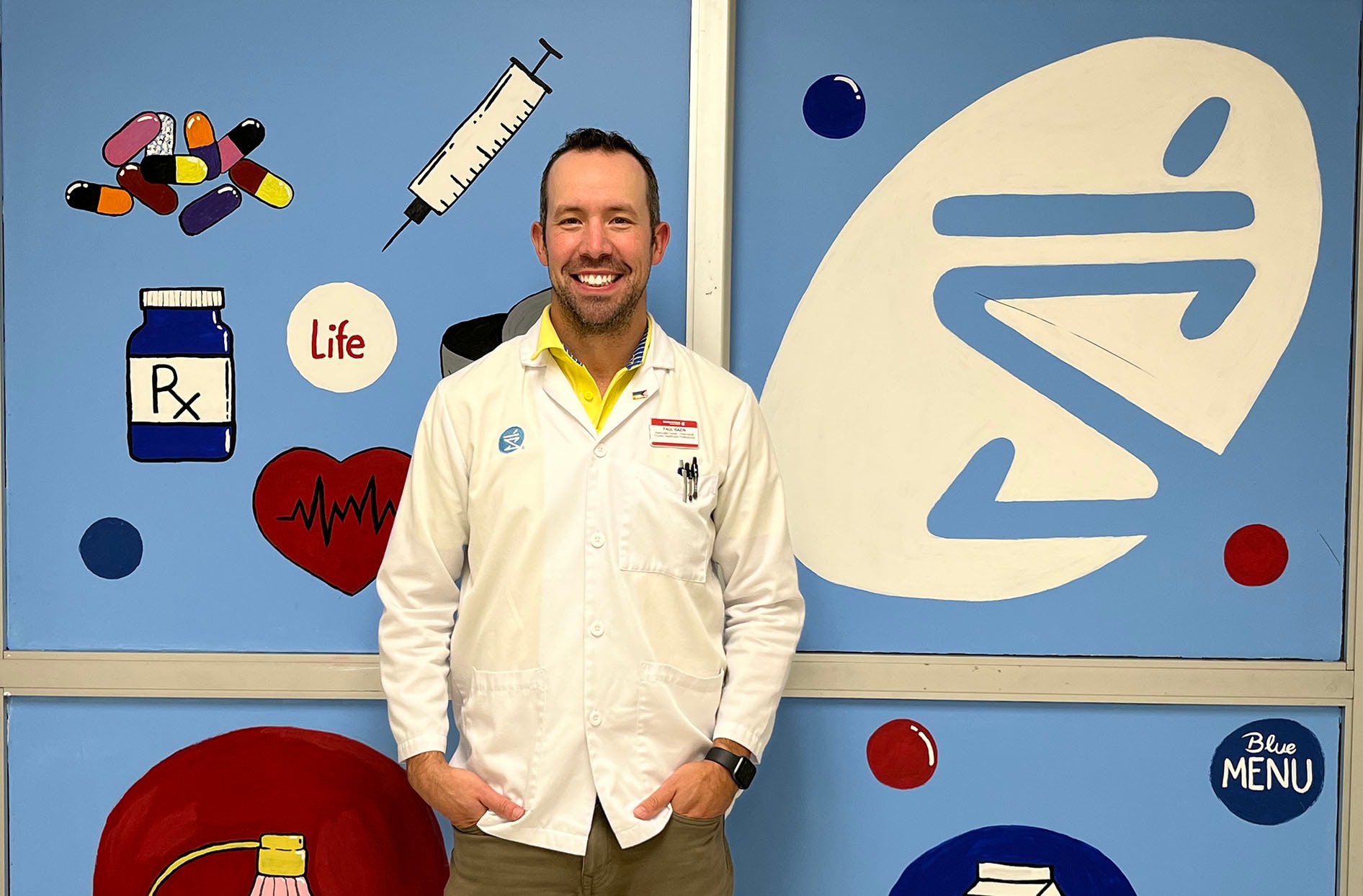 Between raising three small children, coaching sports teams, and running a Shoppers Drug Mart® store, Associate-owner Paul Bazin is a busy man. But despite this, he always makes time for his community. 
For the past four years, Paul and his team in Swift Current, SK, have passionately supported Southwest Crisis Services through the LOVE YOU by Shoppers Drug MartTMGiving Shelter campaign (formerly known as Growing Women's Health). 
The shelter serves the southwest corner of Saskatchewan, and provides support to abused women and their children. It's the only shelter of its kind in the area. 
"They rely heavily on our donations," says Paul. "They don't receive the same type of support they would if they were in a larger city." 
That's why Paul made it his mission to ensure the shelter has what it needs – not just during the campaign but all year round. Paul and his team offer a variety of services and goods, from professional services to baby products. 
"We deliver medication to the shelter and also do medication consultations," says Paul. Furthermore, they donate supplies like bottles, formula, diapers and hygiene products. "These women left everything behind; we want to make sure they don't have to worry about the basics." 
When the Giving Shelter campaign starts in the fall, Paul and his team kick it into high gear, working hard to raise as much money as possible for the shelter. "We have done fun activities in the past to get customers engaged, like candy jar guesses and teddy bear sales," says Paul.  
To get his staff engaged, Paul invites a representative from the shelter to speak during one of their huddles to explain where the funds are going and what the impact will be. And he asks them back after the campaign ends to share the amount raised and how it has made a difference. 
"I've found it really helps them understand why we are doing what we are doing – and then pass that information onto the customer," says Paul. 
Now that the 2022 campaign has officially kicked off, Paul is excited for what his team will accomplish this year and how their efforts will impact women and children in the province. 
"I am always aiming higher and encourage my team to do the same," he says. "I'm looking forward to another great year." 
The LOVE YOU by Shoppers Drug Mart Giving Shelter campaign runs from September 10 until October 14. Visit your local store today to purchase a paper icon or donate online. Every dollar raised goes toward women's shelters in your neighbourhood.