Misty hits the ground running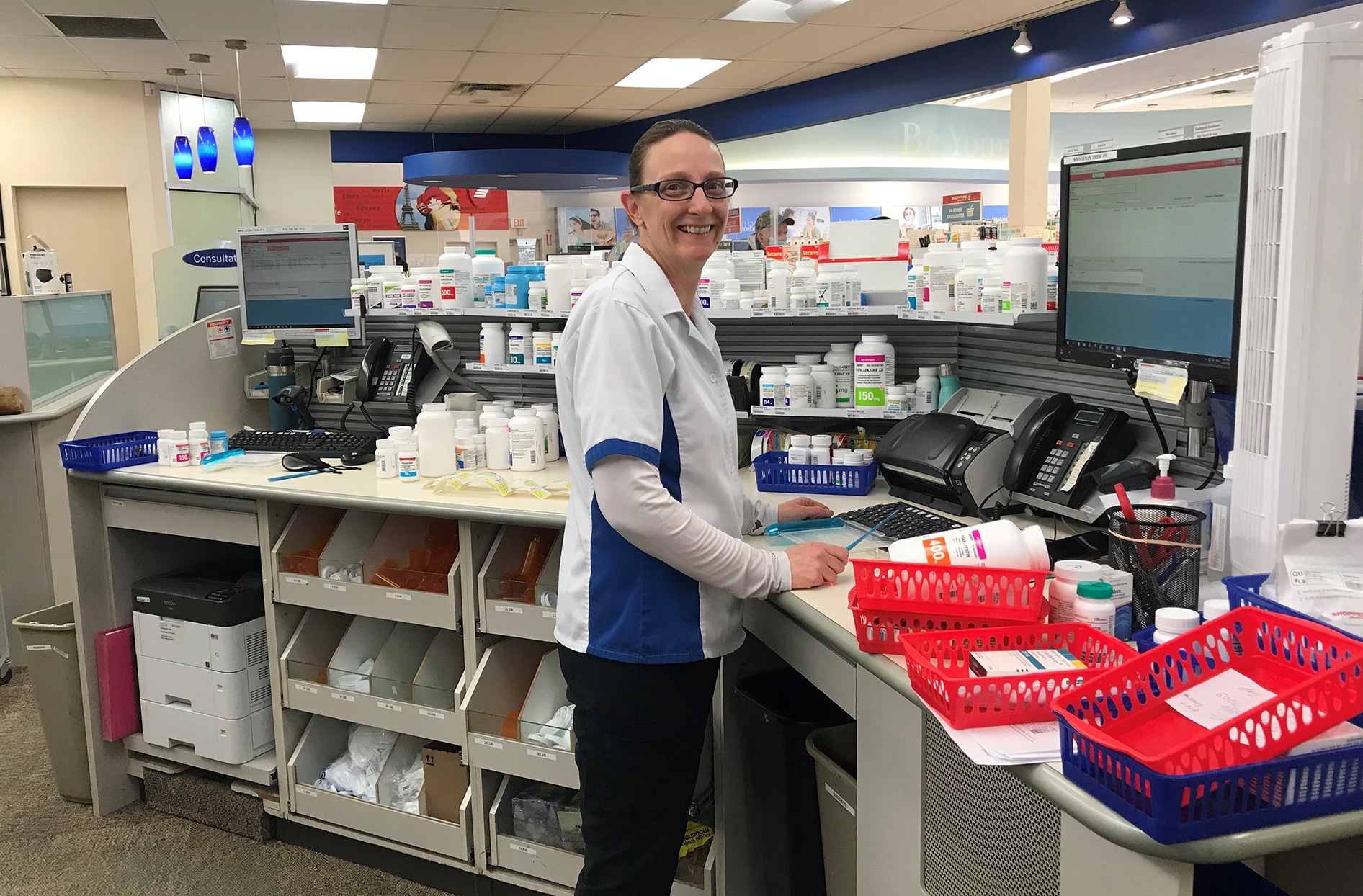 Misty Kolbuck was looking for a change. So when the associate owner of the Shoppers Drug Mart® in Selkirk, MB where she was working as a front cash supervisor asked if she was interested in a role as a pharmacy assistant, Misty leapt at the chance.  
She didn't know much about the job. At first, she thought she'd be ringing through and filling prescriptions; she quickly learned there's more to it.  
"It's a lot of work," says the 46-year-old who will celebrate eight years at Shoppers Drug Mart in May. "We take the prescription from the patient, enter it into their file, count out the pills, deal with the insurance… It's a lot of responsibility."  
While there are college programs one can take to become a pharmacy assistant, Misty was able to build a solid foundation by participating in the accelerated Pharmacy Assistant (PA) Training Program offered through Shoppers Drug Mart. The four-week program launched in 2019 as a pilot in response to the Pharmacy Assistant shortages at Shoppers Drug Mart stores across the country. After receiving positive feedback from the pilot's participants, which included Misty, the company rolled out the program in 2020 with a few updates for all those meeting the requirements and interested in applying.  
Once she was accepted, Misty hit the ground running. She started working behind the pharmacy counter two weeks before starting class. "That really helped me get familiar with the department. For instance, one week we learned how to manage the pick-up counter but I had already had a chance to do that." 
During the course, she was tested on what she had learned in the video classes that week and also participated in virtual meetings with the program's facilitator as part of the pilot program to collect feedback.
Misty says that the training program was really beneficial for someone like her.
"I never dreamed I would be working in a pharmacy. I always thought you had to go to school to become a PA. That's not something I wanted to do at my age, but the training program is a good idea. It helps people branch out and try something new, and it means you can change departments without having to leave the store," she adds.   
While Shoppers Drug Mart does offer a longer PA training program called TOP (Talent, Optimize, Promote) which equips participants with the knowledge to perform additional duties not covered in the accelerated version, Misty says that for now, she's happy.
"Every day is different … I like knowing that I'm helping the patients by making up their medication and that I'm on a first name basis with some patients."
One thing Misty found very surprising about working in the pharmacy is just how busy it is. When you're at the front of the store you don't always realize how many prescriptions actually come in, she explains.
"In a week we can handle many prescriptions. The fax machine never stops!"