Laurie helps Indigenous women feel beautiful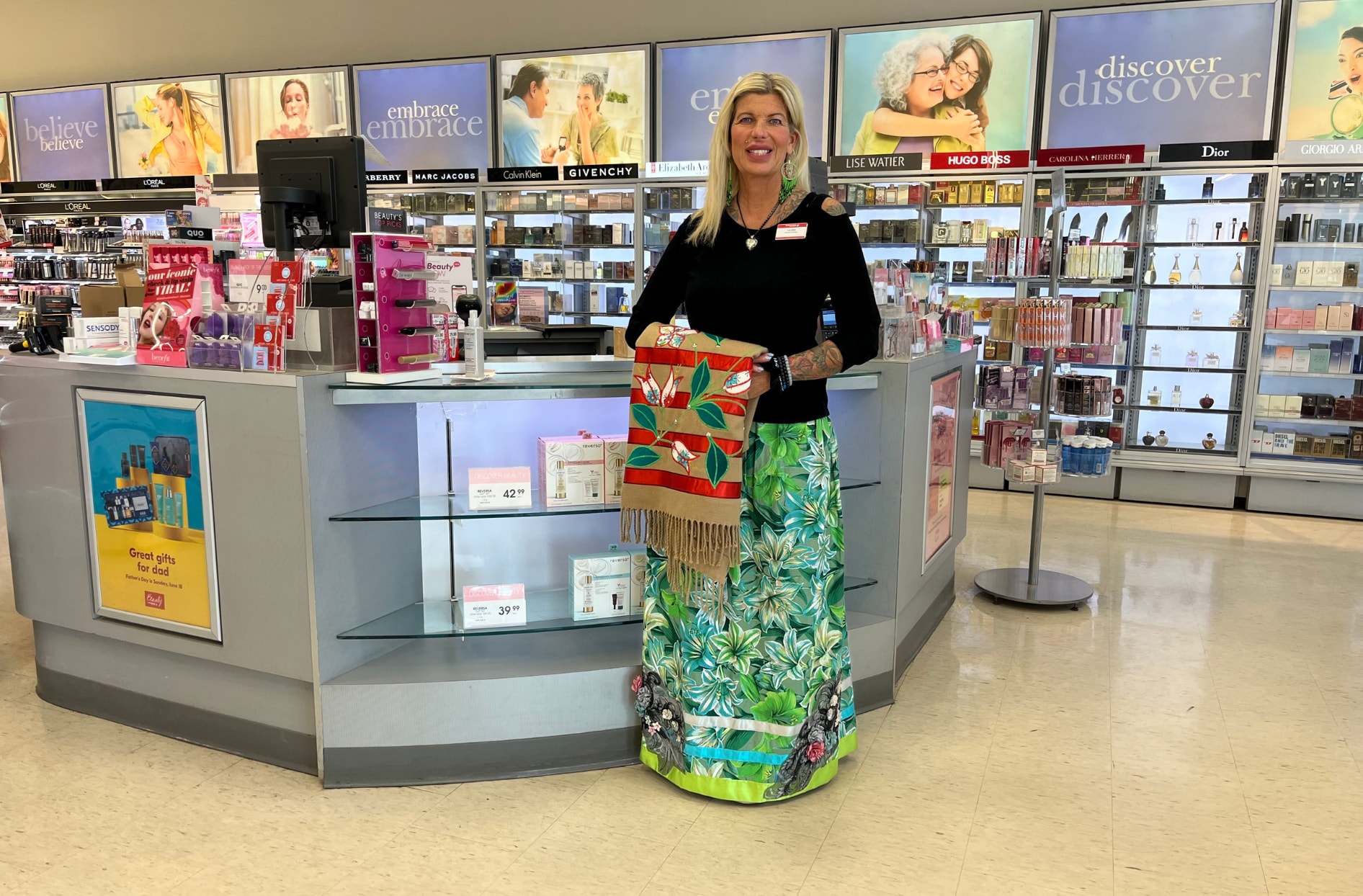 For Laurie Reed, skincare and makeup are about more than just looking good. They're about making ourselves feel good too. 
As the beauty manager at a Shoppers Drug MartTM in Thunder Bay, Ont., Laurie tries to make every customer she meets feel good. When one of her customers-turned-friends, a woman who works at the Thunder Bay Indigenous Friendship Centre, approached her about organizing an event for survivors of residential schools and domestic violence, Laurie immediately said yes.   
"My husband is Maori, from New Zealand, and his family here is First Nations," Laurie says. "I have witnessed a lot of racism, and as a result, it's really important to me to build bridges and connections with the Indigenous community here in Thunder Bay." 
So began planning for the first-ever Love Yourself event, held in Thunder Bay in May of this year. The goal: Helping attendees feel beautiful in their skin.  
Fifty women, ranging in age from 23 to 93, attended the three-hour evening. They enjoyed dinner, followed by a meditation session, a water healing ceremony, and some simple skincare and makeup tips.    
Each woman received two goodie bags full of products, including tinted moisturizer, lipstick, serum, and a brow pencil, as well as a $50 Shoppers Drug Mart gift card. 
"Lipstick is the universal shade of love and happiness—every single person who put lipstick on had an incredible smile on their face," Laurie says, starting to cry. "Some of these women had never really taken care of themselves before because they have trauma. And as women, we tend to take care of others over ourselves."   
Held at Thunder Bay's Slovak Legion, sunlight streamed through the large windows as Laurie spoke to the group about love, compassion, self-care, and getting through hard times. Many of the attendees were in tears.  
"At the end of the day, everybody has holes from trauma, grief, loss," Laurie says. "I had a 23-year-old son who was killed 10 years ago on his motorcycle. You never know what's going on in people's lives, and that's why kindness is so important. The world needs more empathy."  
Some of the women who attended later called Laurie's store and sent her letters to say how much the event meant to them.  
"Some said that they hadn't felt so much love in their lives, and they'd never felt beautiful before," Laurie says. "They were just so thankful for the experience." 
Demand for the event was greater than expected—100 people had to be turned away. But next year, the plan is to organize a larger gathering for 250 women.   
"It was such a special evening, and I'm grateful that Shoppers Foundation for Women's Health provided support in the form of a $5,000 donation," Laurie says. "These types of events are an amazing opportunity to connect to the community and make change in a positive way."