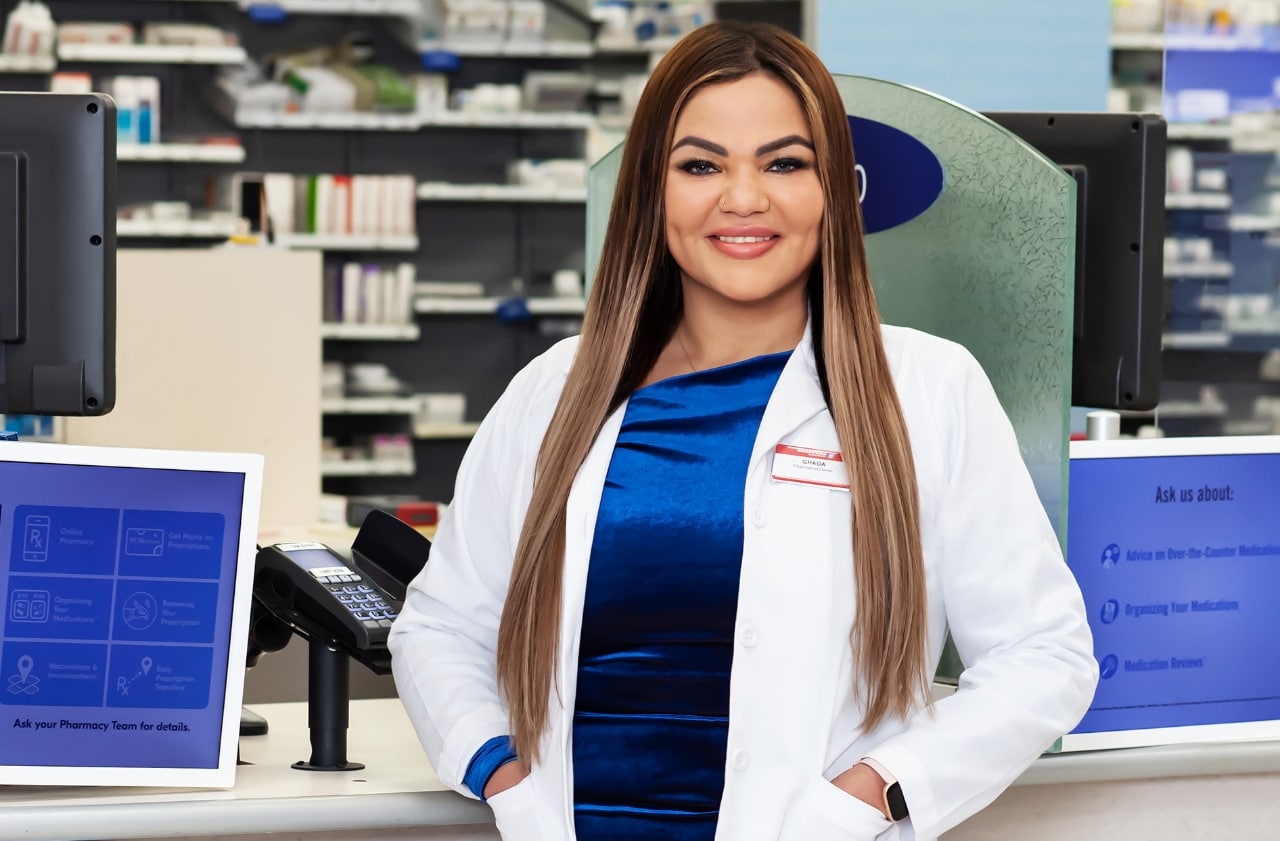 Earlier this month, a customer came in to see long-time pharmacist Ghada Gabr, who's also associate owner of three Shoppers Drug Mart® locations in Halifax. His vision was blurry, he noticed he was thirsty all the time, and he was urinating way more than usual. He knew something was wrong, but he didn't have a family doctor and wasn't sure what to do. Luckily, Ghada did.
"One of the reasons he had come in was to see if his sugars might be the cause of his symptoms," she says. "So, I did a CanRisk assessment, which showed he was at high risk for diabetes. I also did a blood pressure reading and an A1C, which is a quick blood test that measures blood sugar. His blood pressure was at target, but his A1C was very high. I referred him to a doctor ASAP."
Ghada has dozens of stories just like that one, where she and her staff have helped patients who came in complaining of lethargy, dizziness, and other symptoms of diabetes, either offering advice themselves or referring them to doctors and walk-in clinics as required.
"Currently it's very hard to get bloodwork done in Nova Scotia," she says.
"We have patients whose routine care and follow-up has been disrupted, especially around diabetes. Some haven't had a test since before the pandemic!"
That's where Ghada and her team come in. The team offers several services aimed at screening for and managing diabetes, including A1C tests, which cost $25 each, ae well as CanRisk assessments, reviews of a patient's current prescriptions and even tips on changing their diet. And according to Ghada, these services are essential during the pandemic.
"Blood sugar levels have been trending high during COVID," she says. It makes sense: stress can cause changes in blood sugar, as does poor sleep and oversleeping. Also, people might not be exercising the way they're used to and ordering more takeout than usual. But high blood sugar can increase the risk for all sorts of health conditions, including cardiovascular complications.
Offering A1C tests "puts our patients at ease, and also gives us an opportunity to speak with them on the importance of diet and exercise in diabetes prevention," Ghada says.
She points to another recent case, this one a patient in her early 30s with a strong family history of type 2 diabetes. The patient was a bit hesitant about testing—she thought she was way too young to worry about her blood sugar. But Ghada encouraged her to do an A1C test anyway—and, as it turns out, the results were concerning. An A1C reading of 6.5 is considered diabetic; her numbers were between 5.7 and 6.4.
"I felt the discussion we had changed her mindset," recalls Ghada. "She decided to start taking care of her health and making lifestyle changes to prevent diabetes. Her numbers were borderline, so this test might actually change her life and prevent her from being diabetic, if she follows our recommendations and guidelines."
For more information on all things diabetes, visit Shoppers Drug Mart's A1C testing page, or check out the PC Health app to book an appointment with a dietitian.