Pharmacy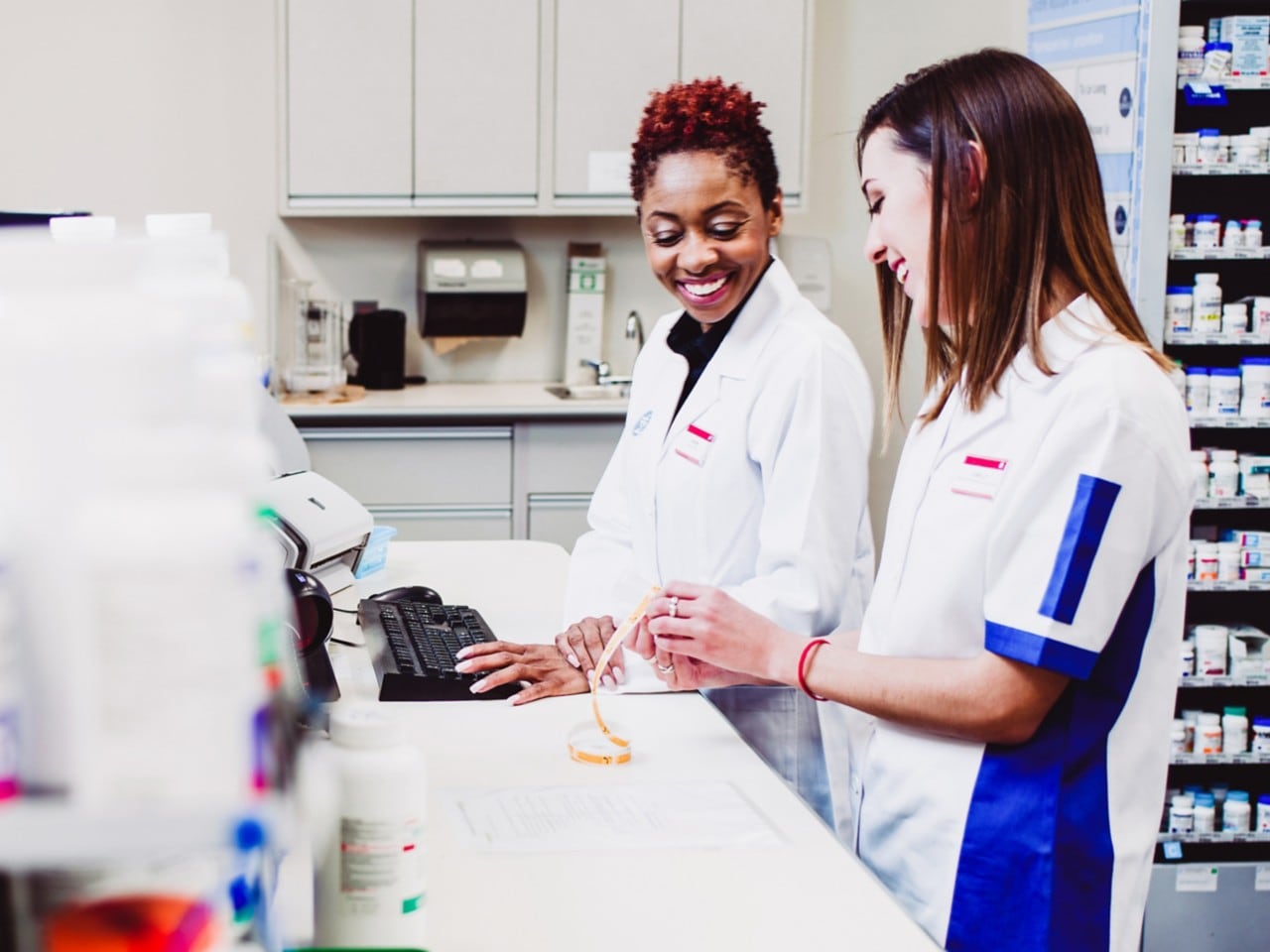 Pharmacy is the cornerstone of every locally owned Shoppers Drug Mart® store. The practice of Pharmacy is our focus, and we are passionate about it.
Pharmacist
Pharmacists are employed by Shoppers Drug Mart® Associate-Owners who offer the right environment and incentives for personal and professional growth with new and exciting concepts in patient care, technology and career development.
When you become a member of a Shoppers Drug Mart® Associate-Owner team, you will be encouraged to advance your education and pursue special designations, and will be provided with unparalleled support in achieving your professional goals.
As an integral member of a community health care team, you will work with the Pharmacy team, to help make a difference to the health and well-being of Canadians through the provision of primary care services including – medication reviews, prescribing and immunizations, as enabled by provincial regulations. Several Pharmacists have also achieved the designation of Certified Diabetes Educators and many are Certified Geriatric Pharmacists, with expertise in geriatric pharmacotherapy for seniors. Others have obtained the International Society of Travel Medicine Certificate in Travel Health and provide complex travel health services in the Shoppers Drug Mart® networks' Travel Health Centres of Excellence.
Becoming an Associate-Owner
Shoppers Drug Mart® stores are owned and operated by Pharmacists. The Associate-Owners benefit from management efficiencies inherent in being part of the Shoppers Drug Mart® family. For those who require training in management, finance, communication and/or leadership, learning occurs through interactive distance learning, on-the-job training and coaching/mentoring.
Making the move to corporate
Pharmacists who wish to work in a corporate environment have the opportunity to move into various positions in our central or regional offices. Many of our executives are Pharmacists who started their careers with Shoppers Drug Mart® in the dispensary.
Making it all balance
We provide you with many exciting career paths within the Shoppers Drug Mart® network. What's more, we strive to make work-life balance easier. Several opportunities allow you to tailor your work schedule to fit your lifestyle. You will also enjoy competitive benefits and incentives. With more than 1,300 stores from coast-to-coast and growing, the organization can provide you with flexibility and mobility to move to a different city.
---
Pharmacy Assistant
The Associate-Owners are currently seeking enthusiastic, caring and highly organized team players in their independently owned and operated stores, who are eager to build on their successful pharmacy career. You will meet and greet patients at the pharmacy, and help ensure their experience is an exceptional one. Working closely with the Pharmacist, you will provide the high level of service our patients have come to expect. You will continue to learn and develop new skills to find more ways to care for each patient, and in doing so, you will contribute to your team and patients' care daily.