Beauty at your fingertips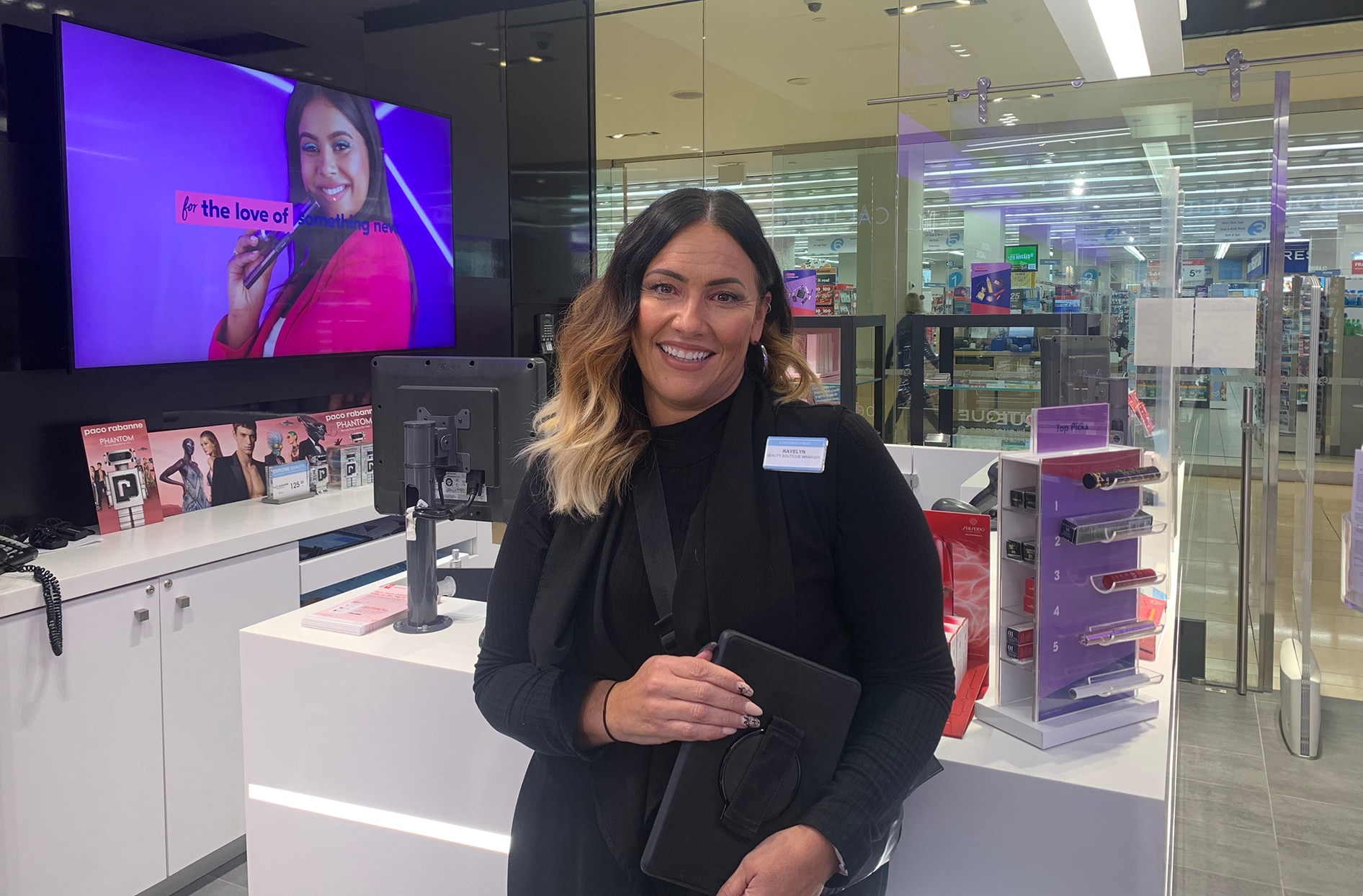 Rayelyn Izzo, a Beauty Specialist at a Shoppers Drug Mart® store in Calgary, AB has been waiting for the Beauty NOWTM platform for years.
"The old system was archaic," she says. "We'd have to wait and wait and we really need to be able to communicate with our clients on a faster technology platform. It's beauty at our fingertips."
Rayelyn has been with Shoppers for 16 years and has worked in beauty roles for twice that amount of time. She loves working with customers and getting creative with makeup. She stays up-to-date on makeup trends (and TikTok dances), thanks to her two daughters and the younger members of her team. But her real passion is coaching and mentoring her team to provide the best service they can, something the Beauty NOW platform makes easier.
The platform allows customers to connect with Shoppers Drug Mart Beauty Specialists via live chat, emails or text for consultations and product recommendations. From a customer perspective, accessing this innovative new service is easy—they just need to log onto shoppersdrugmart.ca, look for the green light that indicates a consultant is available and start a conversation. Rayelyn regularly receives requests from customers who want to know more about a particular product or whether a makeup look would suit them.
"Recently, I got a message that said, 'Hey Ray, what is this product, and would it be good for me?' I was like, 'Absolutely!'" Rayelyn recalls. "So, I sent her a link to our storefront, highlighted the product she wanted and told her more about it. That's how the sale happened."
On the employee side, those requests go straight to Specialists' tablets, so they can help clients who are right there in-store with them, or those who are reaching out from home. And this new technology has been a huge help during COVID-19.
"Sometimes my clients can't make it into the store, and especially with the pandemic, a lot of people don't want to come in," she says. "So, that's a good opportunity for us to say, 'Listen, we know you don't want to come in at this time, but let's do a skin consult over chat.' It's just an easier way to communicate, and it's opened up a lot of doors for us."
In fact, she's gotten nothing but positive feedback from customers and vendors. "Clients love it, because it's easy," she says. "And our vendors love it because we can share information with the clients that we have contact with on a daily or weekly basis, which is incredible."