Innovating health & wellness services since 1962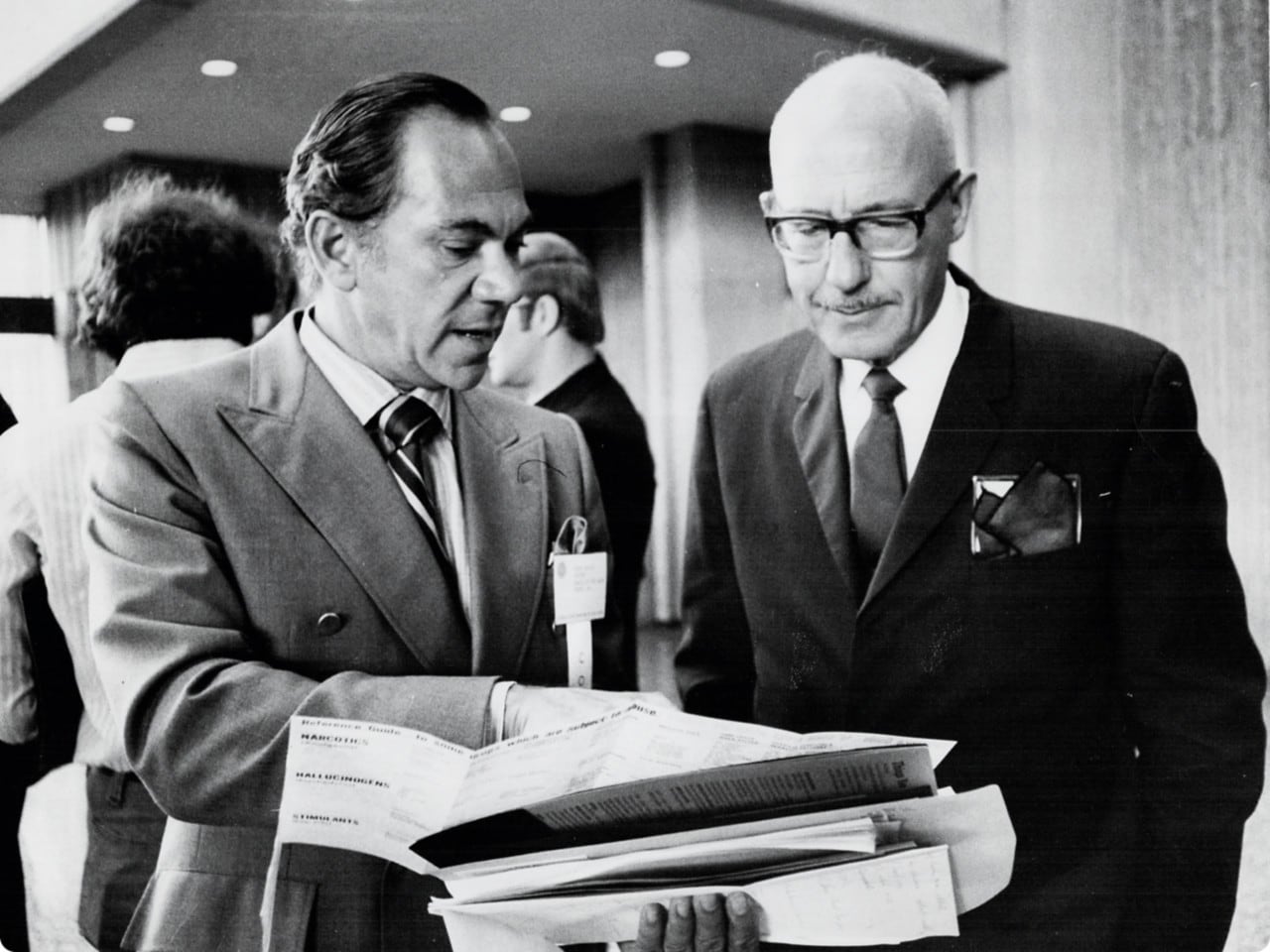 With more than 1,300 Shoppers Drug Mart® stores across Canada, we are proud to provide our customers with health, wellness, beauty and household essentials. We are creating new services to help empower Canadians.
Murray Koffler succeeds his father and runs two Koffler's drug stores in Toronto, Ontario
Shoppers Drug Mart is born when Murray Koffler opens a 4,000 square-foot drug store at the Shoppers World plaza in Toronto. Life Brand® products were created, and the Company's first private label products are introduced.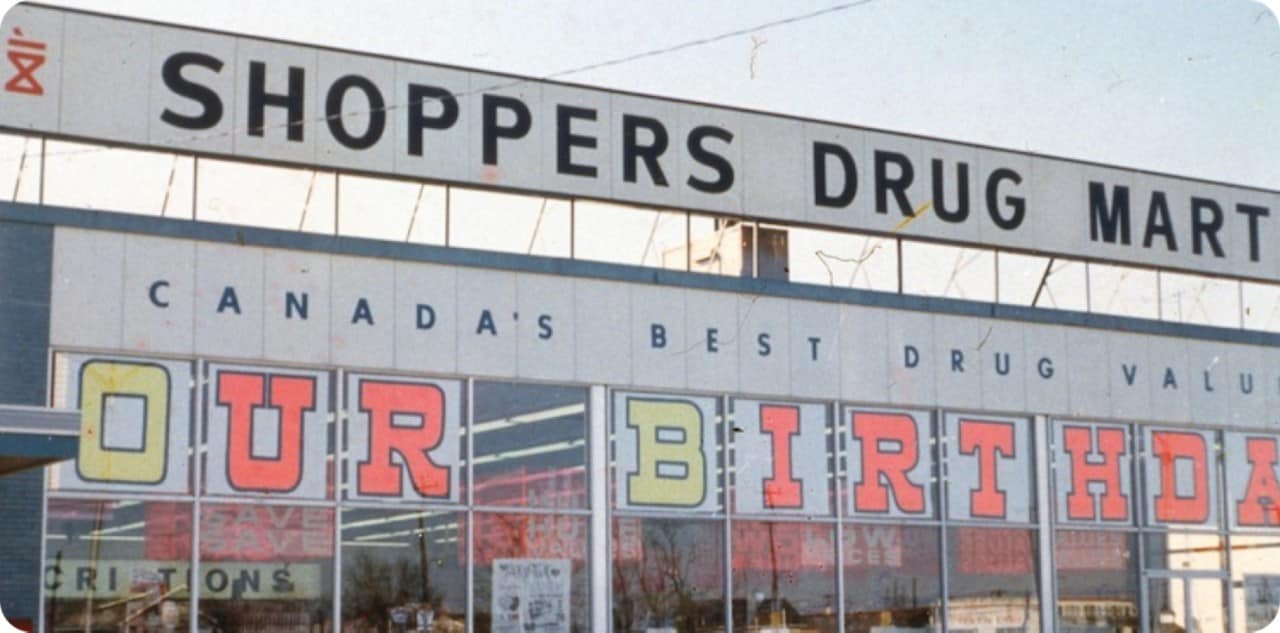 Shoppers Drug Mart grows to 52 stores in Ontario by merging with 33 Plaza drug stores.
The Company expands further westward with the purchase of 87 Cunningham Drug Stores in British Columbia and Alberta.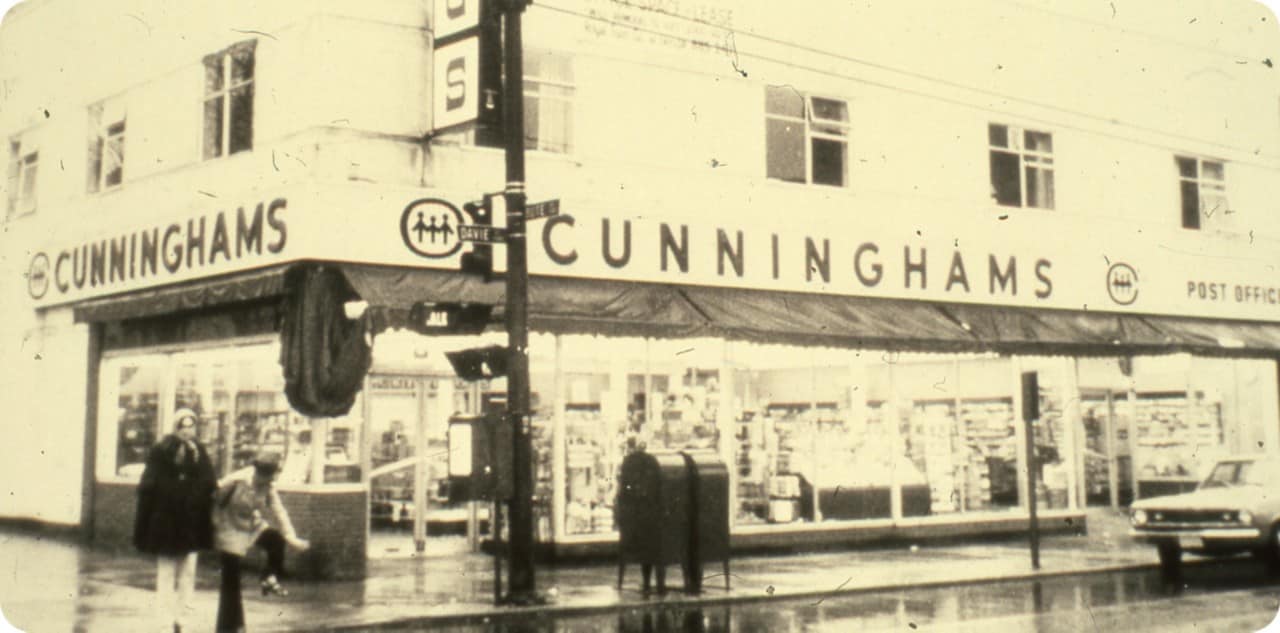 The first Pharmaprix store opens in Québec.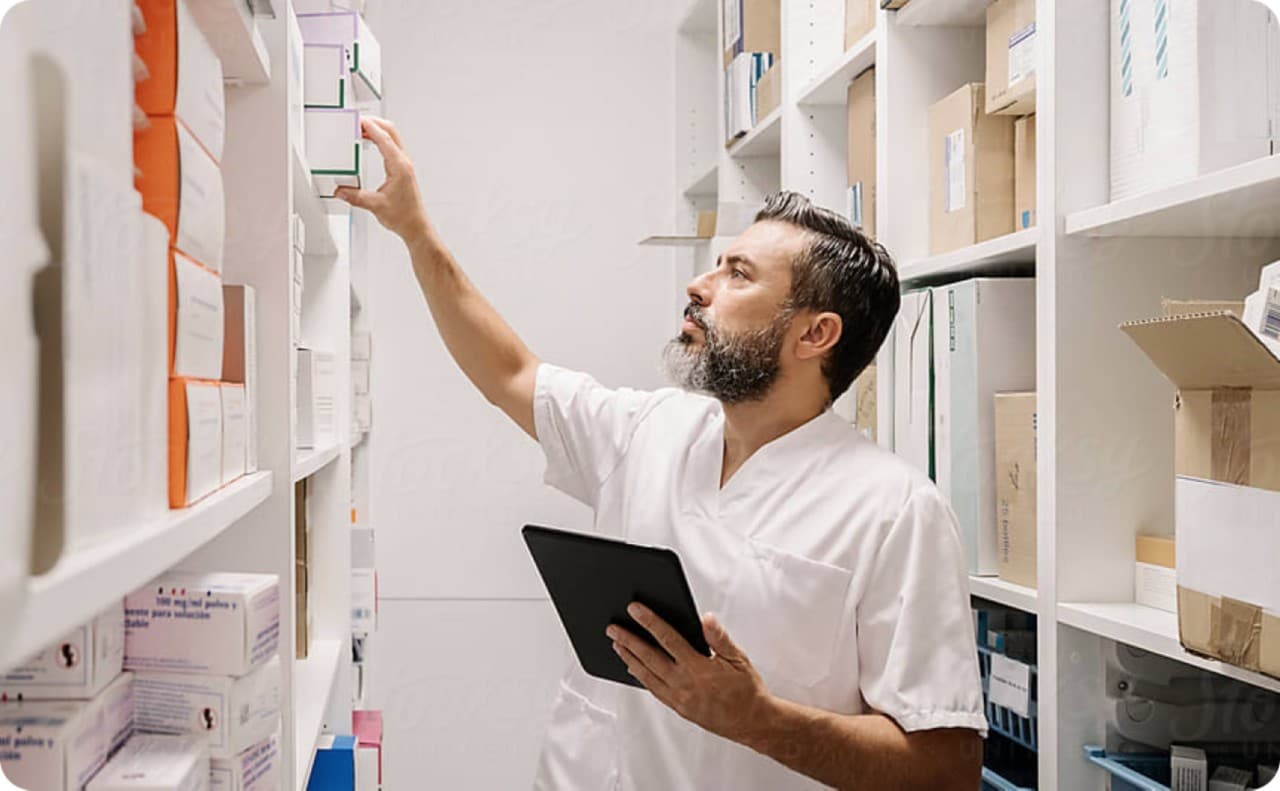 Imasco purchases Shoppers Drug Mart, at which time there were approximately 300 locations across Canada.
The Company opens the first two 24-hour, full-service drug stores in Ontario followed by the opening of the Company's first in-store Canada Post outlet.
The 500th store opens, and Shoppers Drug Mart sets a new standard of pharmacy care in Canada with the introduction of HealthWATCH®.
The Company acquires 135 Big V drug stores in Ontario.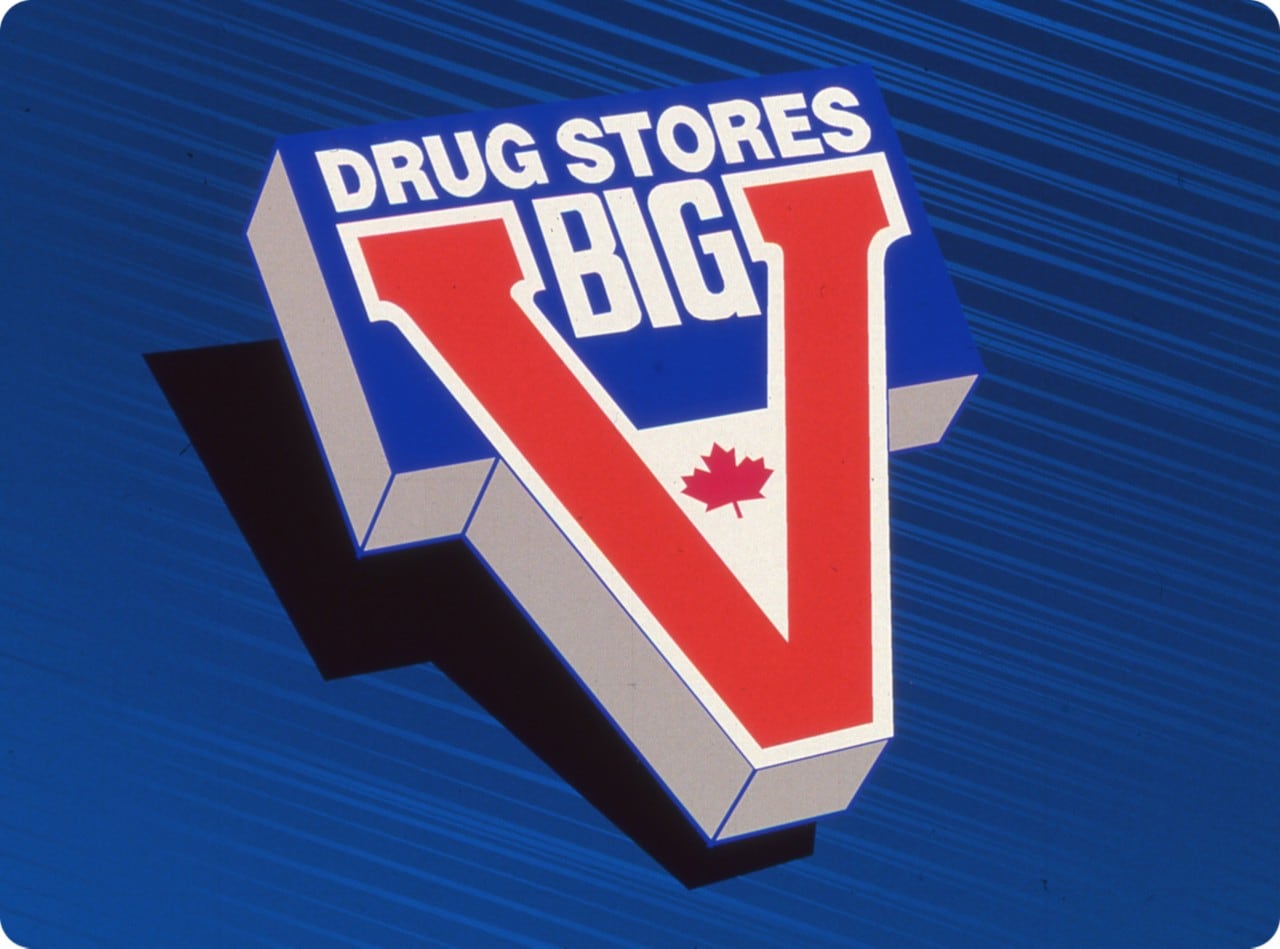 The first Shoppers Home Health Care® store opens in Ontario.
The Shoppers Optimum® program launches and gains six million members in just one year.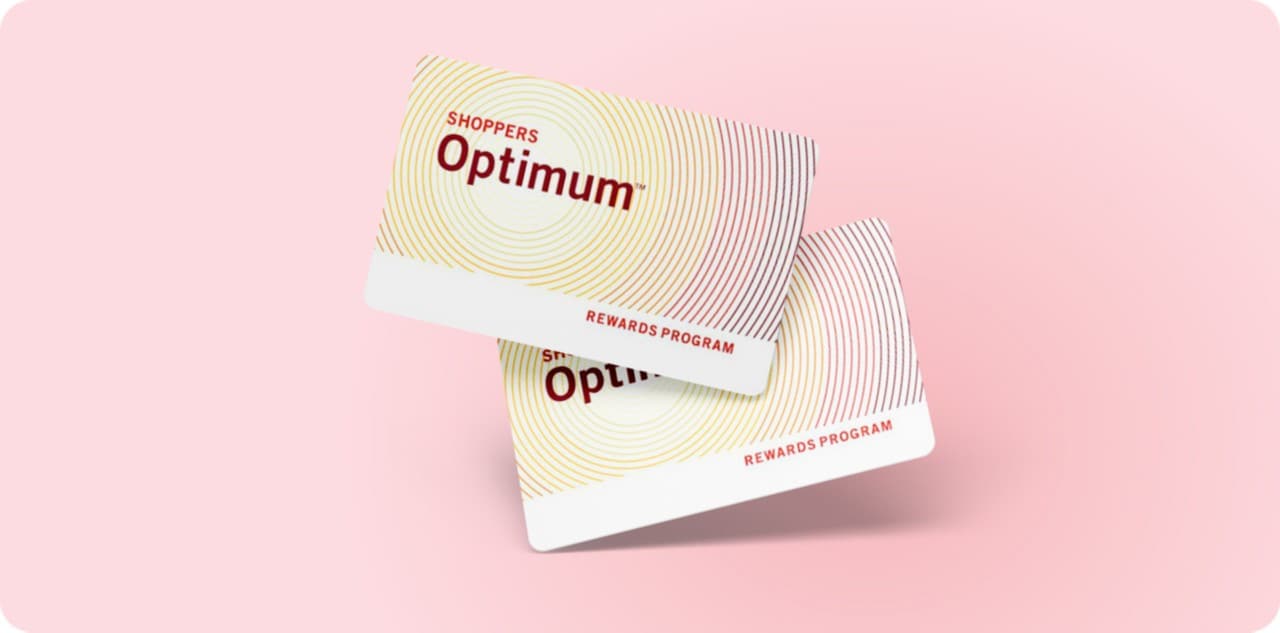 Shoppers Drug Mart Corporation is listed on the Toronto Stock Exchange.
The first large-format store is introduced. The first Tree of Life® campaign launches.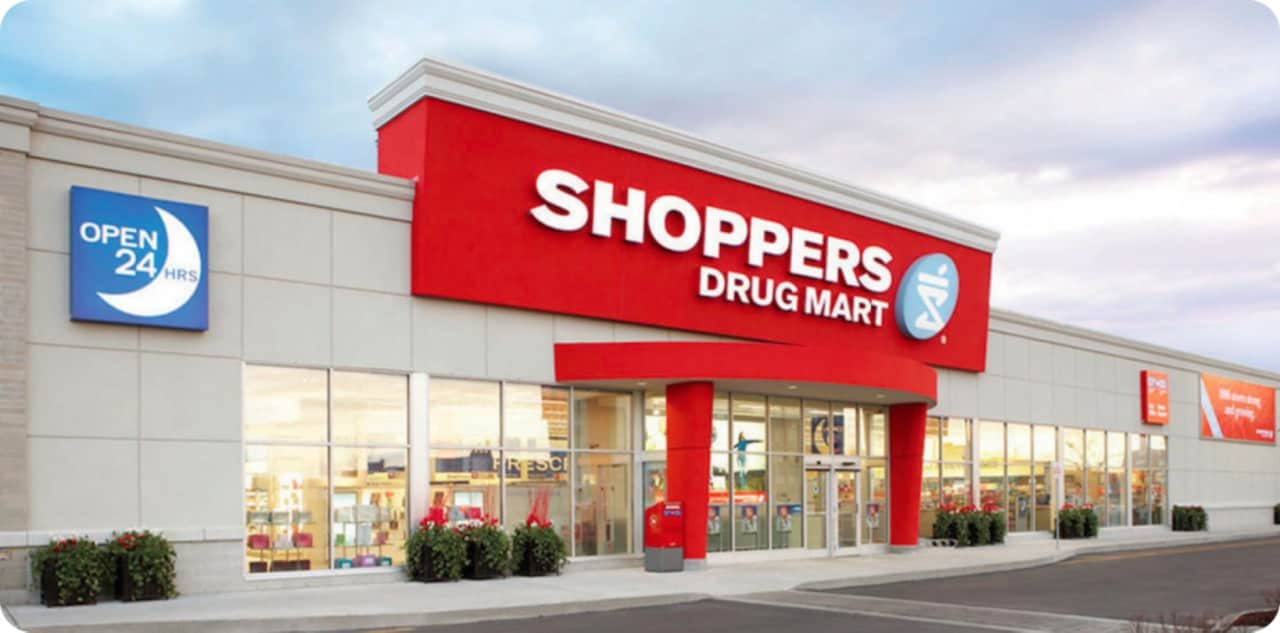 The Company introduces the first BeautyBOUTIQUE® within Shoppers Drug Mart. In 2015, Shoppers Drug Mart launches beautyBOUTIQUE.ca - a new e-commerce site allowing customers to shop for their favourite beauty products online.
Medisystem Technologies Inc., a provider of pharmaceutical products and services to long-term care facilities, is acquired.
The 1000th store opens, and the Company introduces Simply Pharmacy, a 1,000 sq. ft. pharmacy format located within medical buildings and clinics.
The Company acquires the Health Access Division of Calea Ltd., now operating as Shoppers Drug Mart Specialty Health Network Inc., a leading provider of specialty drug distribution and patient support services in specialty pharmacy.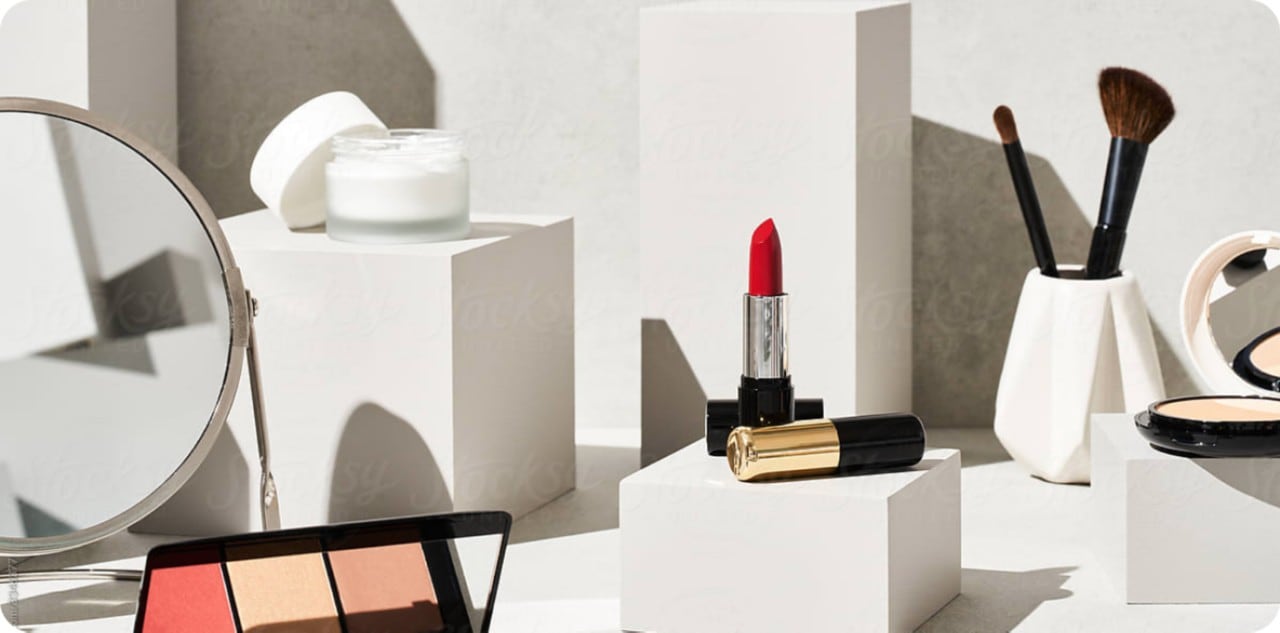 The Company introduces Shoppers Drug Mart WOMEN, with a focus on philanthropic and community investment initiatives in support of women's whole health.
Loblaw Companies Limited acquires Shoppers Drug Mart Corporation for $12.4 billion in cash and stock, bringing together two iconic Canadian brands: delivering more choice, value and convenience to help Canadians Live Life Well®.
Shoppers Drug Mart strengthens its commitment to women's health with the launch of Shoppers LOVE YOU. The program helps women stay focused on making their own health a priority through events like the Shoppers LOVE YOU Run for Women, Growing Women's Health (formerly Tree of Life) and bi-annual Beauty Galas.
PC Optimum launches, combining two of Canada's favourite loyalty programs - PC Plus and Shoppers Optimum. PC Optimum rewards members for their everyday purchases and allows them to spend their points on the items they value most at our network of stores. Members can take advantage of weekly personalized offers, the ability to redeem points for almost anything in our stores, and exclusive points-earning and points-redemption events.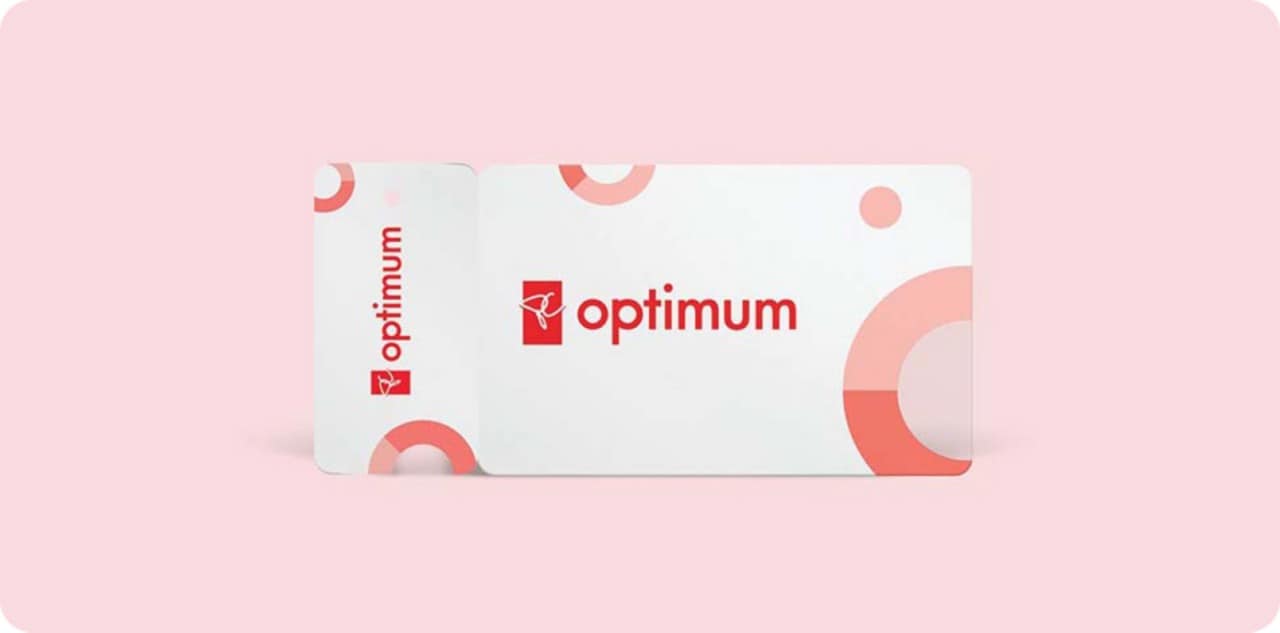 The Company opens its first Beauty Clinic by Shoppers, enhancing its beauty services through cosmetic dermatology. The clinics provide one-on-one consultations and perform select cosmetic dermatology services and treatments, including cosmetic injections, dermal fillers, microdermabrasion, peels and a variety of laser services.
In January 2019, Medical Cannabis by Shoppers launched, giving patients access to medical cannabis products from more than 20 licensed cannabis brands from one site, with one medical document. The Shoppers Cannabis Care team – a dedicated call center staffed by cannabis-trained advisors and pharmacists - provides counselling and support for patients.
The Company opened its first managed medical clinic in Toronto. Owned and operated by Shoppers Drug Mart, the Health Clinic by ShoppersTM is a primary-care and family practice clinic, providing patients with convenient, one-stop access to medical services and trusted advice.
The PC Health app launched, designed to empower Canadians with convenient access to healthcare resources and support – where and how they want it.