Health and wellness
October 31, 2022
60 years of helping Canadians live life well – and we're just getting started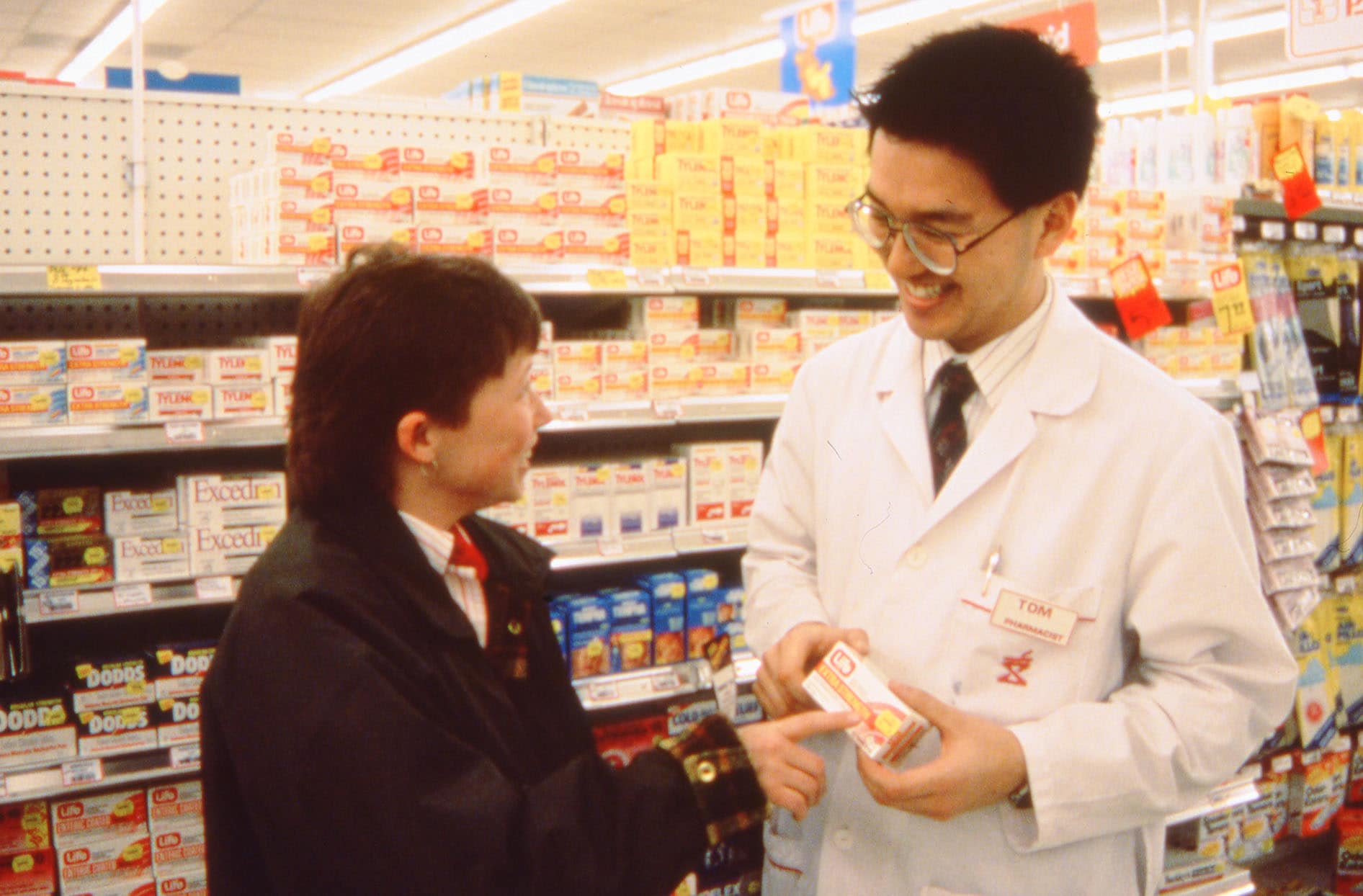 Every day, Shoppers Drug Mart helps millions of Canadians who come to us for help with their health and wellbeing. Whether it's in one of our 1,800 retail pharmacies, on our PC Health app, or through services such as MediSystem and the Specialty Health Network by Shoppers, Shoppers Drug Mart has worked hard to be the local pharmacy Canadians can always count on.
That was the vision of our founder, pharmacist Murray Koffler. When he opened the first Shoppers Drug Mart in Toronto in 1962, he wanted to build a national network of pharmacies without losing sight of the importance of providing local, personalized service.
So, this year, as we celebrate our 60th anniversary, we also celebrate the strong bonds we've built and nurtured with Canadians along the way.
Those bonds remain strong because of the increasingly important role pharmacists play in the lives of Canadians. Pharmacists started by dispensing medication, but today, where their scope of practice allows, their training and skill mean they can assess patients and prescribe medications for injuries and minor illnesses (i.e. cold sores, urinary tract infections, eczema and more); administer vaccines and other medications by injection; order and receive lab results; support chronic disease management – and so much more.
When the COVID-19 pandemic began, pharmacists played a vital role in helping Canadians receive COVID-19 tests and, later, vaccines. They showed how, by looking at the health system holistically, we might all think differently about how Canadians get care.
Transforming Healthcare Delivery Beyond the Pharmacy
The pandemic has had a significant impact on how Canadians prefer to access care. Canadians want – and deserve – not only options, but also convenience when it comes to getting the care they need for themselves and their families.
We recognized these changing needs and went to work quickly to develop new approaches to care delivery, clearly demonstrating we are ready to activate solutions to many of the issues currently facing our health care system. For example, in 2020 we helped Canadians access care from the palm of their hand when we launched our PC Health app, which provides immediate access to multiple health resources and a network of healthcare professionals. With PC Health, Canadians can book virtual doctor appointments and find specialists offering a wide range of services – dental and oral care, physiotherapy, dietetics and more – when and how they want.
We're innovating far beyond the pharmacy, too. Our Health Clinic by Shoppers network has grown, with more on the way. And we recently opened a pharmacist-led walk-in clinic in Lethbridge, Alberta, making a difference for patients and alleviating some of the pressures on the local healthcare system. The first-of-its kind clinic has proven the need exists and that when given access to services, people will use them.
Greater access, greater convenience, a total health solution
By expanding our offerings and helping Canadians get care when are where they need it, we are helping to improve patient outcomes and reduce unnecessary urgent care and emergency room visits.
Looking to the future, we want to support the development of a modernized healthcare system which is why we'll continue to invest in finding innovative solutions to Canadians' healthcare needs.
We'll work closely and tirelessly with our partners in the health system to fill gaps and alleviate strains in the healthcare ecosystem, where we can.
The last 60 years only marks the beginning of our story in Canada. From one store, we've become the largest pharmacy chain in the country. From one founding pharmacist, our community includes thousands of healthcare professionals. We want healthcare to be more accessible and convenient, whether it's in-store, in a clinic or online. That's how Shoppers will make sure that Canadians are taking charge of their health and wellbeing.
And we're just getting started.