Diversity and inclusion
August 2, 2023
Priscilla's purpose and passion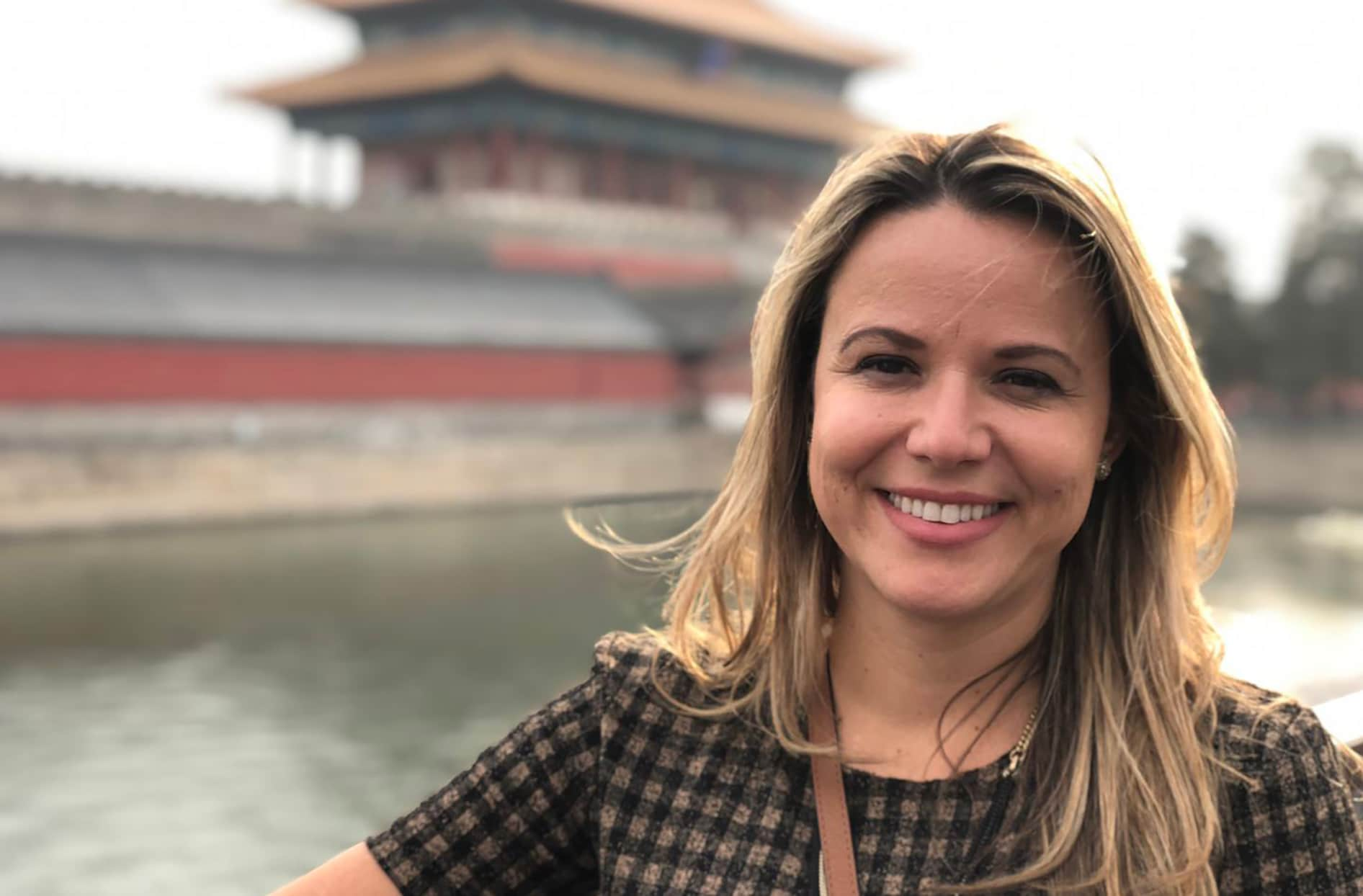 Mentor. Advocate. SVP. Wife. Mom. Priscilla Luna has many roles and titles – and throughout her 22-year journey with Shoppers Drug Mart and Loblaw, she has held many more.  
Priscilla originally travelled to Canada from her home country of Brazil in 2001 to learn English, but ended up staying after meeting her husband, Urbino. She was excited about the opportunities ahead of her, including practicing pharmacy in Canada, where there is such a strong focus on patient care. 
She joined Shoppers in 2002 as a Pharmacy Assistant, while studying to earn her Canadian pharmacist's license. Priscilla graduated Pharmacy School in Brazil, but her diploma was not valid in Canada, so she worked hard for 3.5 years to attain her license. "The early days were difficult and stressful, spending so much time studying and working, counting the pennies to survive as a first-generation immigrant," says Priscilla. "But it was all worth it. After so much sacrifice, getting my Canadian pharmacy license opened the door to so many incredible opportunities." 
After two years as a pharmacist at Shoppers, Priscilla explored other roles, both at store level and in store support. She spent six years as an Associate-Owner of a Shoppers Drug Mart in Ajax, Ontario and two years as a District Manager, before moving over to Loblaw as a Senior Director for Loblaw Pharmacy Operations to gain more knowledge about the grocery side of the business. 
Priscilla returned to Shoppers in 2017 as VP of Operations for Manitoba/Saskatchewan, which had long been an aspiration for her. "I knew I wanted to make an impact in a region and help other Associates be successful and reach their goals," she says. While it was a wonderful opportunity, it also meant time away from her family. Priscilla made the move to Manitoba alone, while her husband and two boys stayed in Ontario. "It was a huge sacrifice, but fortunately my family was so supportive," she says.  
Two years later she moved back to Ontario and took on the role of VP of National Operations for SDM. A short time later, she put her hand up for a position completely outside of her wheelhouse: VP, Enterprise Grocery Operations on the Business Enablement and Enterprise Procurement (BEEP) team. "As part of my IDP, I wanted to expand my skills outside of Pharmacy," she says. Fourteen months in, she was approached to take on her current role, SVP of Enterprise Pharmacy Operations and Transformation, back with Shoppers Drug Mart. 
Priscilla is proud to be part of an organization that encourages and fosters continual learning and development. She is also thankful for the many mentors she has had along the way. "Mentors have been crucial in every step of my career journey, encouraging me to take risks, offering advice and wisdom, and advocating for me," says Priscilla.  
To pay it forward, Priscilla has become a mentor for colleagues throughout the business. "It's easy to find a mentor here, because we are such a big company with so many talented people," she shares. She typically has 8 to 10 formal mentees per year, plus a few informal ones – a big commitment, but one that she is very passionate about. "My core is people," says Priscilla. "I often say that my purpose, what fulfills me, is giving people the sparkle that they need to believe in themselves." But it's not just about what her mentees get out of these conversations – it's what Priscilla takes away, too. "I know I am going to be learning from them as well. It's mutually beneficial." 
In addition to volunteering her time for mentorship, she is also involved with various committees and initiatives focused on women, such as Women in Leadership for Associates (WILA), PwC's Women in Leadership program, and Women in Communications and Technology (WCT - Toronto). And while not a formal committee member of Go Further Women at Loblaw/Shoppers, she has been involved in many of their networking events and panel discussions, as well as offering insight to help drive engagement.  
While Priscilla is excited about the progress being made in terms of representation of women in leadership roles, she knows there is still work to do – which is why she is so involved both inside and outside of the organization in doing her part to continue to move the needle. "I will always continue to be a proponent for women, putting their names forward and supporting their development," she says.  
In recognition of her advocacy for women, along with her people-first leadership style, Priscilla was named one of Women's Executive Network Canada's Top 100 Most Powerful Women in 2022. "This was validation to continue leading with authenticity, vulnerability and transparency," says Priscilla. "That how I show up and the shadow I cast matters."